Event listing
Arrival: boat-making workshops at City Hall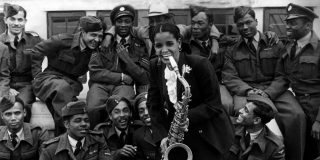 When
Jun 30, 2018 - Jun 30, 2018
Where
City Hall,
London, SE1 2AA
Summary
The arrival of the Empire Windrush at Tilbury Dock in 1948, with more than 500 Caribbean passengers on board, marked the dawning of a new age of post-war migration.
Join the Migration Museum Project for a guided boat-making workshop to commemorate the journeys made by those who arrived on the Windrush 70 years ago – and others who arrived by sea before and after. Come make a boat and share your own story of migration, or your family's story.
The boat-making workshop is part of 'Arrival', a free event at City Hall to bring the story of 'arrival in London' to life.
Arrival will tell the stories of the Windrush generation and celebrate their contribution to life in London. It will also be a platform for the many people and communities, from Europe and the rest the world, who've embarked on similar journeys. Through events and broadcast, it invites discussion and offers advice for those wanting to know more.
It will also shine a spotlight on the recent immigration and visa issues affecting so many Commonwealth citizens.
There'll be talks, music, workshops, film screenings and installations. The day will honour the Windrush generation and also act as a springboard for four key community conversations:
Making the journey – personal testimony on the reality for a London migrant
Telling our stories – how we encourage discussion and preserve these stories for the future
Windrush women –social and economic role of Windrush women in creating strong workforces
Looking back and moving forward – recognising Caribbean migration before Windrush, understanding what happens next for all of London's migrant communities
This is a free event, but advance registration via Eventbrite is essential.
Click here to book – choose 'Arrival City Hall Pass' to participate in our workshops
Please check the Mayor of London website for more information.