30 March, 2015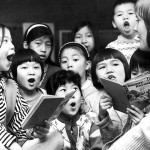 Images of Migration⎪Heritage Gallery, Greenwich
30 March – 15 May⎪First Floor Exhibition Space
Free admission⎪Opening hours:
10am – 5pm Mon-Fri⎪11am – 4pm Sat⎪Closed Sundays
Our 100 Images of Migration touring exhibition started life as a competition that the Migration Museum Project ran in partnership with the Guardian newspaper. Asked to send in images that said something about migration, photographers – professional and non-professional – sent in hundreds of photos, each with a short text explaining the image's significance to the photographer.
The exhibition has had hugely successful runs at Hackney Museum, Senate House, and most recently at the University of Leicester's Museum Studies building. Each venue re-curates their own selection from the 100 Images of Migration image pool, and we are delighted that the newest manifestation is Images of Migration now on show at the Heritage Gallery, Greenwich, in the Old Royal Naval College.
The Heritage Gallery will also be showcasing a short film, Here and Now, especially created for the exhibition by students and staff at the University of Leicester School of Museum Studies, which twins speeches by Enoch Powell with responses from migrants.
Find out more
Find out what Leicester Museum Studies and BBC Radio Leicester have been doing with 100 Stories of Migration
Visit our 100 Images of Migration online gallery
Contribute your images of migration to our Flickr site