Our Migration Story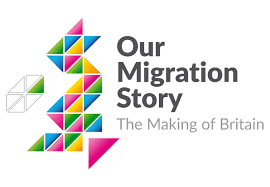 Produced by: The Runnymede Trust, with Universities of Cambridge and Manchester and the Arts and Humanities Research Council
Subject: History
Topics/keywords:
Age range: KS4 (ages 14–16)
Summary:
This website draws on the research of over 60 historians based in universities and historical institutions and presents the often untold stories of the generations of migrants who came to and shaped the British Isles.
While this website is primarily designed to support teachers and students studying migration to Britain, its aim is to be a useful resource for anyone interested in Britain's migration history.
It's organised through stories of individuals and groups drawing on a diverse range of historical source material and in four time-period categories: AD43-1500; 1500-1750; 1750-1900; 1900-2000s. The varied sources present the successes, challenges, obstacles and surprises faced by Britain's migrants over more than a thousand years.