Event listing
Conversation and Craft: How do SIM cards connect us?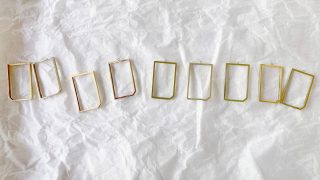 When
May 13, 2023 - May 13, 2023
Where
Migration Museum,
Migration Museum, Lewisham Shopping Centre,
London,
London SE13 7HB
Summary
Saturday 13 May 2023
2.30pm–4.30pm
FREE – email harriet@migrationmuseum.org to book
How do you stay connected to people?
Join artist Liz Hingley for a free jewellery making and photography workshop, in which you will explore the ways that smartphone SIM cards connect us and give us a sense of belonging.
The SIM Project uses the tiny tools within smartphones as a platform to shape new ways of sharing, valuing and archiving stories of migration. It is inspired by conversation and craft with refugees and others affected by displacement. It explores the SIM card as opening up channels to loved ones, providing a sense of independence and a connection to home.
This workshop will involve a mapping activity, selecting images that are meaningful to you and can later become part of your jewellery and making your own pendant frame. You will learn silversmithing techniques as you produce a frame for your very own piece of jewellery. 
Today the SIM card is an outlet which can connect us across geographies and cultures. Join us for this creative workshop to explore how yours connects you to friends, family and places.
This free workshop is open to all but it is recommended for those age 15+. Limited space means you must book your spot.
Please email harriet@migrationmuseum.org to book your place.
Find out more about the SIM project