Event listing
Teachers' and Lecturers' Evening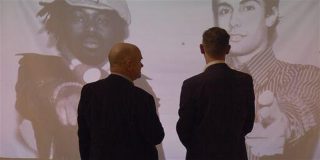 When
Feb 26, 2020 - Feb 26, 2020
Where
Migration Museum,
Migration Museum, Lewisham Shopping Centre,
London, SE13 7HB
Summary
Wednesday 26 February 2020 | 4.30pm–7.30pm
Migration Museum
Lewisham Shopping Centre
London SE13 7HB
Click here to register
Join us for a special education private view and tour of our new museum in Lewisham Shopping Centre for teachers, lecturers and educators.
Learn how you might coordinate your visit or book your school or university group onto our educational workshops.
There will be an opportunity to hear from our learning team, teachers we've worked with in the past and to discover our education resources.
Please click here to register.