Event listing
Penny Lecture: 'Why do we fear migration?' by Robert Winder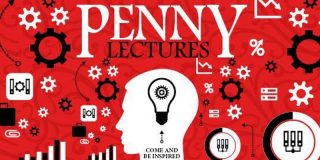 When
Apr 18, 2018 - Apr 18, 2018
Where
Morley College,
61 Westminster Bridge Road,
London, SE1 7HT
Summary
The history of the world is the history of people moving. For as long as we have been aware of pastures new, we have sought them – just as we have always fled fire, famine and flood. But this old and natural impulse has also provoked much tension. Why?
Robert Winder, Migration Museum Project trustee and author of Bloody Foreigners: the Story of Immigration to Britain and The Last Wolf: The Hidden Springs of Englishness, delivers Morley College's Penny Lecture, exploring the place of migration in today's Britain and whether the fear of it isn't more unsettling than the thing itself.
Advance registration for this free event via Eventbrite is essential. Click here to register your place.
Morley College's Penny Lectures date all the way back to when it was first founded. Listen to a lecture on an interesting and unusual topic, delivered by an expert, for just a penny.