Event listing
Making Moves – an exhibition exploring migration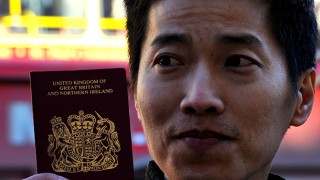 When
Nov 23, 2015 - Nov 23, 2015
Where
Collaboration Space – PwC,
7 More London Riverside ,
London , SE1 2RT
Summary
PwC MBN presents Making Moves – an exhibition exploring migration
23 November 2015⎪6 – 8 pm⎪Free admission, click here to book a ticket
Collaboration Space – PwC, 7 More London Riverside London SE1 2RT GB
PwC Multicultural Business Network (MBN) invites you to immerse yourself in a multimedia exhibition, exploring migration and what it means to the UK, PwC and each of us as individuals.
The one-off exhibition includes photographs provided by the Migration Museum Project from the 100 Images of Migration initiative. PwC has also crowdsourced audio-visual content from PwC partners and staff, who share their own experiences of making moves to live and work in different countries at different times in their lives and careers.
The stories featured in the exhibition provide a glimpse into the lives of different people who have migrated to the UK from all over the world. The MBN wants to celebrate the enormous contribution this diversity of culture and talent has made to the fabric of life in Britain and at PwC.
In partnership with
PwC Multicultural Business network

With over 120 nationalities in the UK firm alone, the Multicultural Business Network (MBN) is a community for people from all cultural backgrounds to gain greater cultural and commercial awareness in an increasingly globally connected society. By bringing our diversity of cultures together, we can bring a wider world view to client issues and create more rounded and relevant solutions. Quite simply, in a world where businesses compete globally, fusing influences and ideas from both east and west makes increasing commercial sense.
We organise a range of events focusing on topical cultural and global commercial issues that allow all to increase their global acumen.