Event listing
London Migration Film Festival: Voyeurism in documentary film on migration (long-table workshop)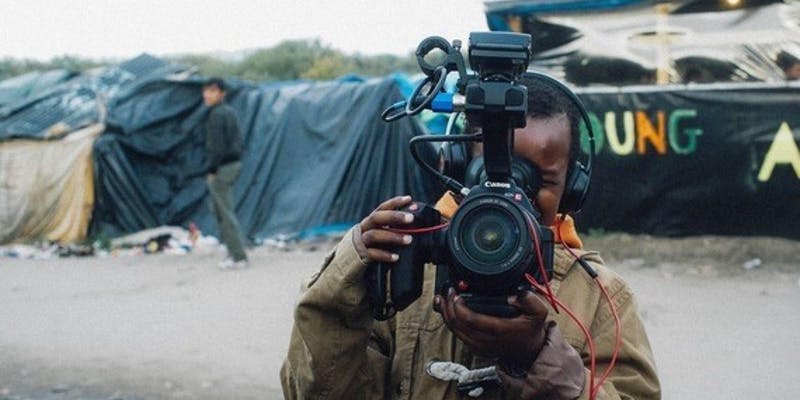 When
Dec 2, 2018 - Dec 2, 2018
Where
Migration Museum at The Workshop,
26 Lambeth High Street,
London, SE1 7AG
Summary
As people reached the shores of Greece, moving through Europe in search of safety and security, others came in the other direction. Filmmakers and photographers flocked in numbers, intending to capture the fallout from humanitarian crises. The power of the camera is the ability to witness and document, to say, "This is what is happening", but what do these images mean to those being portrayed and to us, as spectators?
In this special event, we will open up a discussion about voyeurism in documentary filmmaking on migration. We will explore our position as storytellers, curators and media consumers and the responsibilities of those who create visual narratives based on another's experience. We invite you to sit at our Long Table to take part in these discussions with filmmakers, protagonists, curators and activists who will share their work and perspectives with us.
Conceived by Lois Weaver, the Long Table is an interactive and participatory discussion platform, an experimental performance of a dinner party which aims to break down the hierarchies of 'spectator' and 'expert'. Everyone is welcome to take a seat at the table throughout the course of the event, where they may come and go between table and audience, allowing for new guests to engage in dialogue.
This event has been curated in collaboration with Alternative Fictions, a collective of visual anthropologists and documentary makers.