Event listing
Humanæ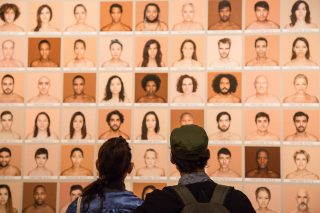 When
Feb 14, 2020 - Feb 13, 2022
Where
Migration Museum,
Migration Museum, Lewisham Shopping Centre,
London, SE13 7HB
Summary
UPDATE ON 05/01/2022: We are open again as usual from today – we look forward to seeing you soon.
Until 13 February 2022
Admission: Free – advance booking not required
Humanæ is an ongoing project by artist Angélica Dass documenting every human skin tone through portrait photographs.
The project illustrates that skin colour and race are far more complex than the labels and categories that we are so often forced to fit ourselves into, inviting us all to reflect on and rethink our identities and what we have in common. Hundreds of volunteers from dozens of countries worldwide have already participated in the project, which is a work-in-progress that continues to evolve and grow.
We are displaying a selection of portraits from the Humanæ series, including a number featuring Londoners taken by the artist, Angélica Dass, at the Migration Museum.
Watch a TED Talk by the artist, Angélica Dass, in which she explains the background to her Humanæ project: