Event listing
How to crochet your own coaster – with crochetcookey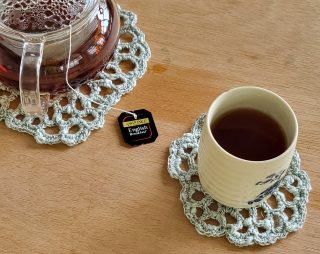 When
Mar 25, 2023 - Mar 25, 2023
Where
Migration Museum,
Migration Museum, Lewisham Shopping Centre,
London,
London SE13 7HB
Summary
Saturday 25 March 2023
1pm–3pm
£5 – book via Eventbrite
Learn how to crochet your own coaster in this workshop run by crochetcookey.
The group will be split into two – beginners and intermediate.
Beginners will learn how to single crochet and intermediate/advanced will learn the freeform crochet technique.
Both will take home a crochet coaster that they make themselves.
The intention of the workshop isn't solely to make something, but to learn first and foremost. To be mindful of the way it feels to try something new and to take home a new skill.
All levels welcome and all equipment provided.
Ages 12+
Click here to book – opens in Eventbrite
About crochetcookey
crochetcookey creates and nurtures tender connections between garments, art & people.
A creative platform that exists to address the balance between independent creativity and a desire for connection, through the process of care and collaboration. Drawing various forms of creativity together to initiate softness within the hard parts of the art world.
Crochet pieces are handmade by Kimberley Cookey-Gam, spanning clothing & accessories to sculpture to functional objects.
Kimberley is a British-Nigerian artist based in London. Her practice is an accumulation of healing through craft and its relation to nature and organic forms. She uses crochet to foster connection through this shared act.