Event listing
Germans in Britain at St. John's College Oxford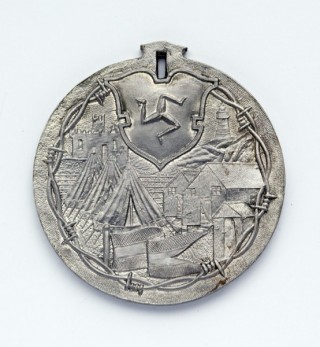 When
Nov 17, 2014 - Dec 5, 2014
Where
The Barn, St. John's College,
St. Giles,
Oxford, OX1 3JP
Summary
Supported by a TORCH Knowledge Exchange grant, St. John's College Oxford is hosting Germans in Britain from 17th November – 5th December, with an accompanying series of evening talks and events. Please see flyer for exhibition and event details and visit their website for details of their wider Germans in Britain 1714-1914  activity, which includes a conference in cooperation with the University of Hanover.
Free admission⎪Opening times:
Monday – Saturday ⎪ 1pm – 5pm
Closed on 25th, 26th and 28th November for schools events
Germans in Britain: a Migration Museum Project exhibition
There's more to Anglo-German relations than war and football. Explore the rich and fascinating history of German migrants to Britain in our new pop-up exhibition.
Germans have had an immense impact on British life over the centuries. Find out how British sport, science, banks, businesses, music, monarchs, art and design have all been shaped by their German connections.
Germans in Britain is curated by Dr Cathy Ross, Honorary Research Fellow at the Museum of London, and designed by Joe Ewart of Society.
This exhibition was realised through generous funding from the Schroder Foundation, the Kohn Foundation and a number of private sponsors.
For further information about the exhibition, and to see the exhibition film and brochure, visit our exhibitions page.