Event listing
Berlin to Britain: Lord Moser and Carl Miller in conversation with Susie Harries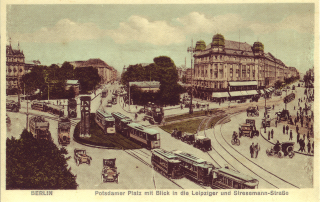 When
Oct 22, 2014 - Oct 22, 2014
Where
Goethe Institut London,
50 Princes Gate, Exhibition Road,
London, SW7 2PH
Summary
7–9pm⎪Admission free⎪Advanced booking essential: info@london.goethe.org / 0207 596 4000
---
Berlin to Britain⎪Lord Moser and Carl Miller in conversation with Susie Harries
To accompany our new Germans in Britain exhibition, this event invites you to delve into the world of 1920s Berlin, exploring childhood experiences of the city and of migration.
Lord Moser KCB CBE FBA was born in Berlin in 1922 and came to Britain in 1936. Hear his stories of childhood in Berlin and the passion for music that it instilled in him, as well as his reflections on 78 years in Britain and recent visits back to his birthplace.
Lord Moser is a Distinguished Friend of the Migration Museum Project.
Carl Miller will introduce us to the Berlin of Erich Kästner's Emil and the Detectives, which he adapted for the National Theatre's 2013 Christmas Show, and which explores a small-town boy's journey into the sometimes frightening, sometimes magical, big city.
Find out more about Carl Miller's adaptation of Emil and the Detectives on the National Theatre website.
Susie Harries, our Chair for the evening, is a writer, biographer and lecturer whose most recent book, Nikolaus Pevsner: The Life, won a Wolfson History Prize in 2012.
Susie Harries is a Distinguished Friend of the Migration Museum Project.
Mandhira de Saram, violinist, will close the conversation with a solo performance of Bach movements.
Find out more about Mandhira de Saram on her website.
---
Doors open at 6.30pm for a 7pm start. The conversation will be followed by a drinks and nibbles reception until 9pm.
In partnership with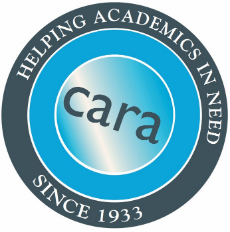 This event is part of Migration Museum Project's Great Minds series in association with CARA (the Council for At-Risk Academics).

CARA was established in 1933 by leading British academics and scientists of the day to provide refuge and support for academic colleagues who were being forced by Nazi discrimination and violence to leave Germany and Austria. Sadly, the need to protect science and learning did not end with Hitler's defeat and their work is as important today as ever.

Find out more at www.cara1933.org.