Event listing
Germans in Britain in Aberdeen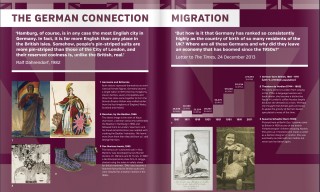 When
Aug 14, 2015 - Sep 24, 2015
Where
The Sir Duncan Rice Library – Event Space,
Bedford Road,
Aberdeen,
Scotland AB24 3AA
Summary
Germans in Britain at the University of Aberdeen
14 August – 24 September 2015⎪Opening hours
Free admission⎪Open to all
University of Aberdeen – the Sir Duncan Rice Library
Event Space (adjacent to the Gallery) on the ground floor
Explore the rich and fascinating history of German migrants to Britain in this pop-up exhibition.
Germans have had an immense impact on British life over the centuries. Find out how British sport, science, banks, businesses, music, monarchs, art and design have all been shaped by their German connections.
This fascinating story is peppered with both familiar and unfamiliar names. Many people know about Ludwig Guttmann, whose work at Stoke Mandeville hospital in effect founded the Paralympic movement; but what about the Nuremberg engineer who founded Triumph motorbikes in Coventry? Or the early 19th century German chemist whose company eventually became British Gas?
Other famous British brands such as Dr Martens and Persil are also a product of Anglo German cooperation. One of Britain's best-known seaside buildings, the de la Warr Pavilion in Bexhill, was designed by a German architect, and English art would not be the same without Hans Holbein, who brought Renaissance painting to the court of Henry VIII.
Germans in Britain is curated by Dr Cathy Ross, Honorary Research Fellow at the Museum of London.
In partnership with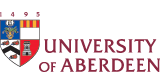 The University of Aberdeen's Sir Duncan Rice Library is a 21st century space for learning and research. It was officially opened on 24th September 2012 by Her Majesty Queen Elizabeth accompanied by the Duke of Edinburgh. The Sir Duncan Rice Library houses the largest of the University's modern collections on Floors 1-7 - including Arts, Humanities, Sciences and Social Sciences, and historic collections of rare books, manuscripts and archives in the Special Collections Centre on the Lower Ground Floor.

The building is open to the wider public, as well as students and staff.