Event listing
Migration Museum Film Club presents: Dirty Pretty Things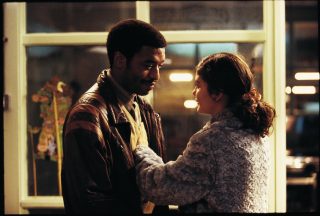 When
Nov 29, 2017 - Nov 29, 2017
Where
Migration Museum at The Workshop,
26 Lambeth High Street,
London, SE1 7AG
Summary
The first screening by the Migration Museum Film Club, Dirty Pretty Things is a 2002 film by Stephen Frears that focuses on the lives of a group of 'illegal immigrants' in London, all of whom are caught in a spiral of degrading, underpaid work that moves them further and further from their dreams of a more settled existence.
Chiwitel Ejiofor and Audrey Tautou star, but the whole cast is magnificent. David Denby, in the New Yorker, called it 'a social thriller – a creepy, tightly knit suspense film that, on the fly, reveals more about the lives of immigrants in London than the most scrupulously earnest documentary'.
Attendees will also have the opportunity to view our current exhibition No Turning Back: Seven Migration Moments that Changed Britain. Drinks and nibbles will be available in return for a small donation.
Click here to book tickets via Eventbrite.
Dirty Pretty Things (2002), dir. Stephen Frears (running time 97 minutes)
With: Chiwitel Ejiofor, Audrey Tautou, Sergi López, Sophie Okonedo
Cinematography: Chris Menges
Other upcoming Migration Museum Film Club Screenings:
Babylon (1980)
Thursday 7 December, 6.30pm
Fire At Sea (2016)
Thursday 11 January 2018 TBC, 6.30pm
Stranger in Paradise (2016)
Thursday 18 January 2018 TBC, 6.30pm
Someone Else's America (1996)
Thursday 1 February 2018 TBC, 6.30pm
Click here for more information on the Migration Museum Film Club and to view a full list of confirmed screenings.