Event listing
Create your own Care Time Capsule – immersive activity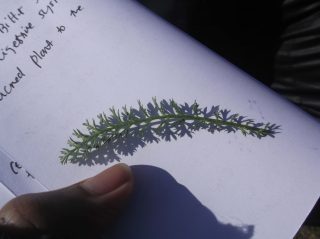 When
Feb 18, 2023 - Feb 18, 2023
Where
Migration Museum,
Migration Museum, Lewisham Shopping Centre,
London,
London SE13 7HB
Summary
Saturday 18 February 2023
12pm–1.30pm
Free – no booking
Join interdisciplinary artist Lateisha Davine Lovelace-Hanson for an immersive drop-in activity to create your own Care Time Capsule – using plants, collage, writing and other ingredients.
The space will be transformed into a Care Time Area, where you can sit and think about what brings you comfort, joy, rest and a sense of connection.
You can take your time capsule home with you at the end.
This is a free, drop-in activity – no booking required, so just drop in anytime between 12pm and 1.30pm to join in.
About Lateisha Davine Lovelace-Hanson
Lateisha (they/b. 1989) is an interdisciplinary artist and social justice practitioner of Jamaican heritage based in Lewisham. Lateisha's practice inhabits spiritual – bodily – nature relationships as creative dreaming spaces. Spaces for contemplation, freedom and deep acceptance of life/death cycles. Their writing, performance-making, facilitation, earth-work and visual art centres transformation as powerful tools of healing + care + belonging. To interrupt ongoing systems of oppression and ask what it can mean to be well.
Lateisha's debut exhibition show, An Offering // an installation of a world-building, to come- back to home… weaving poetry-film, sound, documentary, text, and plant medicine portals, was commissioned by Bethlem Gallery: An Ecology Of Mind (2022).
Lateisha's debut poetry pamphlet will be published by Burning Eye Books later this year (2023) and they have shared writing extensively through residencies and commissions across the UK, including: Camden Art Centre: The Botanical Mind, Wretched Of The Earth (BIPOC climate justice collective), [Performance space]: PSX 10, Live Art Development Agency, Artsadmin: Apocalypse Reading Room, Chelsea Physic Garden: Queer Botany, Apples & Snakes, Inua Ellams' R.A.P Party, She Grrrowls, Dada Fest / Yewande 103, Roundhouse and Hammer & Tongue Poetry Slam Finalist.
Lateisha has facilitated with community organisations including Queer Youth Art Collective, misery and Healing Justice Ldn, as well as art centres including Camden Art Centre, Barbican and Autograph.
They're a member of BLOOM (Black and People of Colour women + gender non-conforming nature practitioners' community) and Kindred Dreaming (intergenerational BIPOC support circle). Lateisha founded TO THE RITUAL KNOWLEDGE OF REMEMBERING – an immersive coastal retreat and public programme.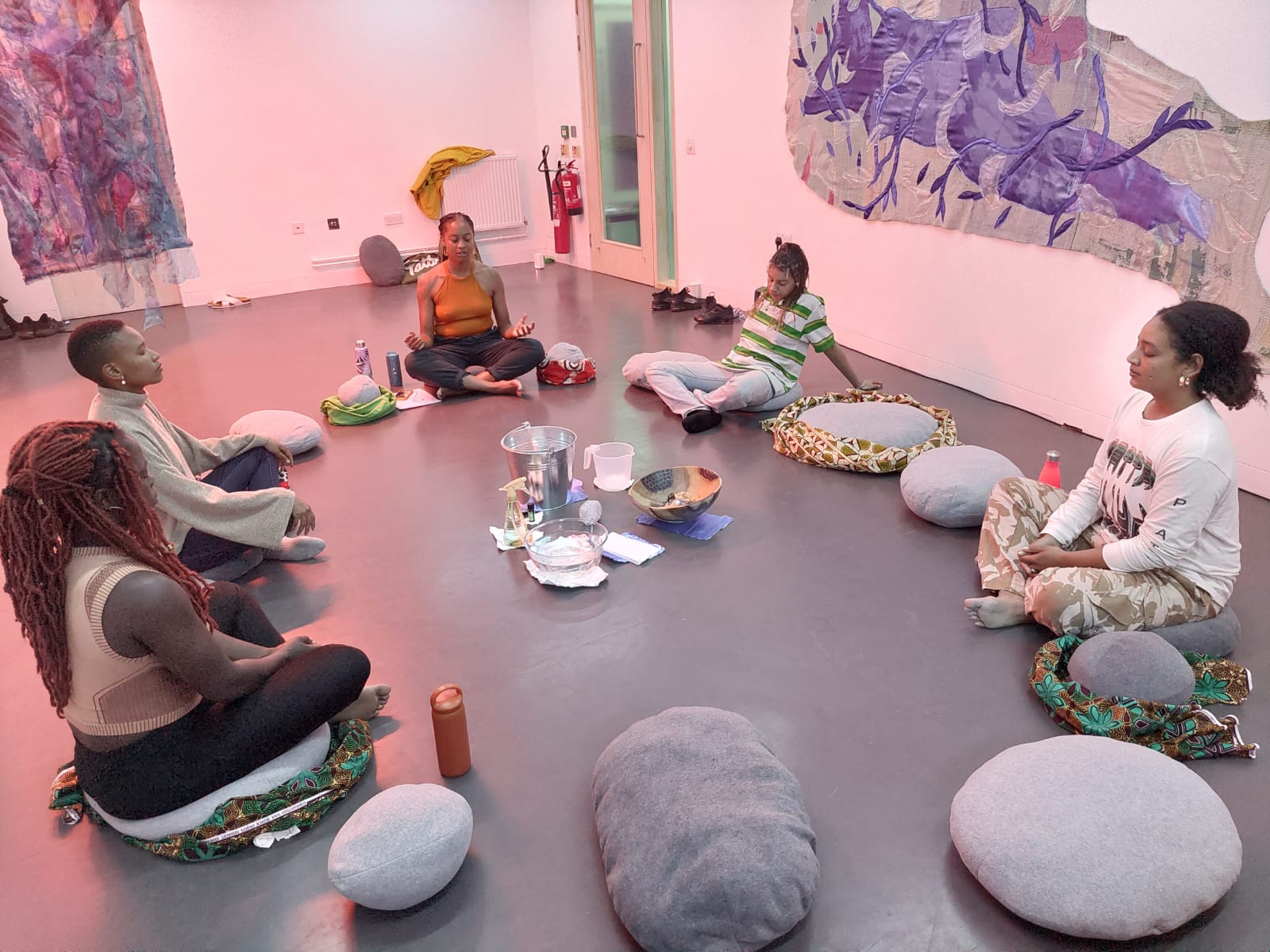 Instagram: @lateisha_davine
Images: Leteisha Davine Lovelace-Hanson