Event listing
Awakening, Sweet & Sour – Participatory performance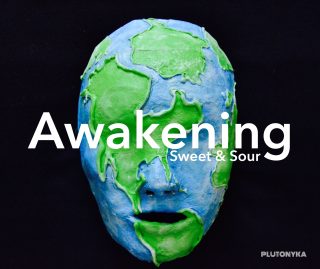 When
May 23, 2019 - May 23, 2019
Where
Migration Museum at The Workshop,
26 Lambeth High Street,
London, SE1 7AG
Summary
Thursday 23 May 2019 | 7pm–8pm
Migration Museum at The Workshop
£15– book via Eventbrite
Awakening is a modern morality play by artist in residence Belén L. Yáñez in which roles are assigned, but the story has yet to be written.
The poetically intense and beautiful atmosphere of Awakening creates a one-to-one relationship with the audience – a unique experience questioning the boundaries between performers, participants and space.
A participatory performance directed by us but created by you: don a mask and dive into a surreal, modern morality play whose story has yet to be told. Immerse yourself into the world of Awakening. Guided by the dynamic Plutonyka, each participant will don a special hand-made mask that reveals the guises we all wear in society to hide from one another – and sometimes ourselves. Awakening invites participants to play out different social scenarios and reflect on their culturally-learned behaviours.
Each intimate performance strives to target all of your senses, providing participants with the ingredients to create their own sweet-and-sour composition.
Audience reviews:
'Really wonderful! It made me feel euphoric, like nothing I've ever experienced'
'The masks are stunning pieces of art themselves'
'Totally unique!' 
Click here to book via Eventbrite
Important information 
The experience is suitable for audiences aged 16+.
Awakening, Sweet & sour is an immersive, participatory performance in which we actively interact with the audience and the performers may make physical contact with you during the performance.
Participants must wear a mask and keep it throughout the performance. The experience includes multiple effects which may include: total darkness, loud noises, a slide and tight spaces which require you to bend over.
About Belén L. Yáñez
Belén's interdisciplinary work merges performance with visual art and multi-media installations and explores human connections, identity, migration and feminism.
Her participatory art projects seek to discover new and original ways of reflecting on social issues, creating captivating environments in which the audience can immerse themselves, broadening their perception of the world and pushing their known boundaries. Her practice always encourages collaboration and conversation between audience members.
Belén's fields of expertise are strongly interdisciplinary and cross-cultural. Her academic training includes an MA in Contemporary Performance Practices from the University of East London, and a BA (Hons) Politics & International Relations from Santiago de Compostela University, Spain. Since 2006, she has been travelling and collecting ideas around the world, growing and transforming to become a migrant artist able to adapt and thrive wherever she goes. Her participatory art projects have been presented in several countries around Europe.
About the art studio in Room to Breathe
The art studio inside our Room to Breathe exhibition is a space curated by visual artist and educator Dima Karout to explore the role of art and creativity in helping people settle into new lives in Britain, and to offer educational art experiences for visitors. Each month, the studio will host a different migrant artist to share their work and process.
View the full schedule of artists in residence and find out more about Room to Breathe.