Event listing
To Better Ourselves: Hidden Histories of Migration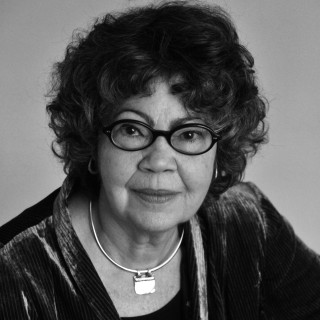 When
Oct 2, 2015 - Oct 2, 2015
Where
The British Library,
96 Euston Road,
London, NW1 2DB
Summary
The British Library presents
To Better Ourselves: Hidden Histories of Migration
2 October 2015⎪6:30 – 8 pm⎪Click here for ticket information
Conference Centre, The British Library, 96 Euston Road, London NW1 2DB
MMP Chair Barbara Roche hosts an insightful evening with Vesna Goldsworthy, Johny Pitts, Olive Senior and Dorothea Smartt
The human story has always been one of migration, journeying across seas and continents to find work, water, food, comfort and joy – all part of aspiring to a better life. Yet even now many of these movements of populations remain hidden. Join us for an evening of exploration to discover the most surprising tales of individuals and communities moving to change their world – who, in doing so, also transformed their destinations.
In association with the George Padmore Institute and Speaking Volumes Live Literature Productions
Chair
Barbara Roche is a former Government Minister and MP who was a Minister of State in the Home Office, Cabinet Office and the ODPM. During her time in the Home Office she was the Immigration Minister and has been a long-standing advocate of the need for a National Museum of Migration. At the Cabinet Office and the ODPM, Barbara was the Minister for Women and Equalities and responsible for the Social Exclusion and Neighbourhood Renewal Units. She has extensive European experience; chairing the EU Telecoms Council and representing the UK on the Home Affairs Ministerial Council. Barbara now works as a freelance consultant with major corporations, and chairs a number of organisations including the Migration Museum Project.
Speakers
Vesna Goldsworthy was born in Belgrade in 1961 and has lived in London since 1986. She writes in English, her third language. She has authored four widely translated books: Inventing Ruritania, on the shaping of cultural perceptions of the Balkans; the Crashaw Prize winning poetry collection, The Angel of Salonika which was one of the Times best poetry books of the year in 2011; and two international bestsellers, both of which were serialised on BBC Radio 4, Chernobyl Strawberries, a memoir, and Gorsky, a novel. Vesna is Professor of Creative Writing at the University of East Anglia.

Johny Pitts won a Decibel Penguin Prize for new writing and received an ENAR Award in 2013 for his project Afropean's contribution to a racism-free Europe. He spent 4 years mentoring young people of mixed heritage, followed by ten years as a writer and presenter for major UK television broadcasters, including the BBC. Johny is an acclaimed photographer, he collaborated with author and mentor Caryl Phillips on A Bend in The River; a project focused on immigration and his work has appeared on front covers of The Journal of Postcolonial Writing and Harvard University's W E B DuBois Institute Transition magazine, with an essay on Afropean identity published in the latter.

Olive Senior is the prizewinning author of 15 books of fiction, poetry, non-fiction and children's literature. She won the Commonwealth Writers Prize for Summer Lightning and was shortlisted for Canada's Governor General's Award for Poetry. Her novel Dancing Lessons was shortlisted for the Commonwealth Book Prize, the Amazon.ca First Novel Award, was a Globe Best Book and long-listed for the IMPAC Dublin International Prize. Olive's latest non-fiction work, Dying to Better Themselves: West Indians and the Building of the Panama Canal, was published in 2014, the centenary year of the opening of the Panama Canal. She returned to short fiction in 2015 with The Pain Tree.

Dorothea Smartt is a respected poet, live-artist and literary activist. Author of two poetry collections, Connecting Medium and Ship Shape, she features in several anthologies, journals and the online Poetry Archive. Her recent pamphlet Reader I Married Him: And Other Queer Goings On, has been described as 'subversive, radical, and surprisingly panoramic. Ultimately … about Black diasporic love.' Dorothea visited Panama in early 2015, as part of her on-going research towards a new collection where she aims to revise standard narratives, through imagining same-sex relationships and cross-gender experiences among 'West Indian' émigré workers on the Panama Canal.