Event listing
Takeaway: Stories From a Childhood Behind the Counter with Angela Hui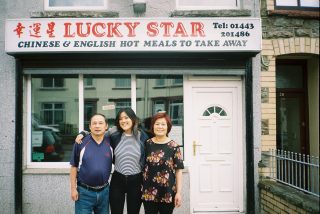 When
Sep 3, 2022 - Sep 3, 2022
Where
Migration Museum,
Migration Museum, Lewisham Shopping Centre,
London, SE13 7HB
Summary
Saturday 3 September 2022
2pm and 3.30pm
Free – register via Eventbrite
Join Angela Hui, curator of the Chinese Takeaway section of our Taking Care of Business exhibition, for a book reading from Takeaway: Stories from a Childhood Behind the Counter – a BBC Radio 4 Book of the Week.
Angela will read extracts from her book and share her experiences growing up behind the counter in her parents' takeaway in south Wales. After the reading there will be a short talk and Q&A where Angela will explore the future of Chinese takeaways, their place in the UK and the communities they serve.
The event will take place within the Chinese Takeaway installation that Angela curated so is a great way to also check out our Taking Care of Business exhibition.
This is a free event but capacity is limited, so please register for your free place via the Eventbrite link below. Angela will be hosting two sessions – at 2pm and at 3.30pm. Please click 'Select a time' on the Eventbrite page – via link below – to select which time you'd like to book for.
About Angela
Angela Hui is the author of the debut memoir, Takeaway: Stores From a Childhood Behind the Counter.
She is an award-winning journalist, writer and editor reporting on the intersection of food and culture, the hospitality industry and food justice. Hui's writings have been featured in BBC, Eater, gal-dem, HuffPost, Lonely Planet, Independent, National Geographic Traveller Food, Metro, Refinery29, and Vice, among others. Born in South Wales, UK, she currently lives in East London, where she's currently the editor at Rekki.
You can find her documenting Chinese takeaways in the UK with her Instagram project: @chinesetakeawaysuk