Event listing
Southbank Centre: Celebrating 70 Years of Migration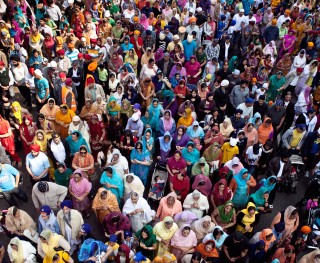 When
May 2, 2015 - May 2, 2015
Where
Royal Festival Hall, Southbank Centre,
Belvedere Road,
London, SE1 8XX
Contact
Telephone 020 7960 4200
Summary
Join us at the Royal Festival Hall to celebrate 70 years of migration along with organisations and individuals who have contributed to the exhibition.
Royal Festival Hall ⎪The Clore Ballroom
11am – 3pm⎪Free event open to the public⎪No booking necessary, just come along
Southbank Centre's Adopting Britain exhibition highlights the stories of migrants and refugees who have come to the UK.

Curated in partnership with Counterpoints Arts, this exhibition offers a personal insight into the lives of migrants who have travelled to Britain over the last 70 years.
The exhibition features a selection of the Migration Museum Project's 100 Images of Migration and new Keepsakes exhibition.
Come and hear more about the exhibition, go on one of our guided tours and take part in drop-in workshops with some of the artists involved.
Migration Museum Project representatives will be based in the Clore Ballroom throughout this event – please come and say hello!
There will be an Exhibition Tour at 1pm. A free ticket will be required; to book visit the Southbank Centre's Exhibition Tour page.