Event listing
UNHCR presents: Nowhere People UK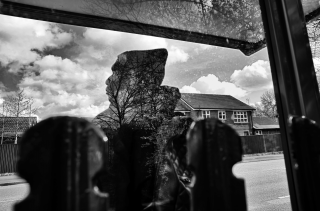 When
Mar 7, 2019 - Mar 31, 2019
Where
Migration Museum at The Workshop,
26 Lambeth High Street,
London, SE1 7AG
Summary
Dates: Thursday 7 March–Sunday 31 March 2019
Opening hours: Thursday 12pm–8pm, Friday–Sunday 12pm–6pm
Venue: Migration Museum at The Workshop, 26 Lambeth High Street, London SE1 7AG (Nearest tubes Vauxhall, Lambeth North and Westminster)
Admission: Free
Nationality may be a universal human right, but at least 10 million people around the world live without it. These stateless people lack a legal identity, are citizens of nowhere and are among the world's most vulnerable and invisible people.
Without nationality, stateless people are often denied basic rights and prevented from fully participating in society. Many are unable to register births, go to school, work legally, travel freely, own property or obtain vital documents like passports. Statelessness can leave victims with no sense of identity, and little or no voice.
Over 75% of the world's stateless belong to minority groups like the Karana of Madagascar, the Roma in Europe, or the Rohingya, the world's largest stateless population. Almost one million Rohingya have fled persecution in Myanmar for Bangladesh.
Stateless people in the UK may have been born without a nationality, some have fled war or human rights abuses, and some are victims of trafficking. Whatever the reason behind their situation, many face huge challenges navigating their daily existence. Nowhere People UK explores the impact statelessness has on a handful of these hidden individuals.
The UK is signatory to the two key international conventions addressing statelessness and in 2013, it became one of the few countries to introduce a procedure to identify stateless people. Still, stateless people face challenges in being legally recognised. Many are pushed to the margins of society, their daily lives plagued with difficulties. Some have their identities challenged or are rejected and unrecognised by the governments of their past homeland. Unable to return, and lacking legal status, many find themselves isolated and live in fear of being detained.
UNHCR, the UN Refugee Agency, has been dedicated to saving lives, protecting rights and building a better future for refugees, forcibly displaced communities and stateless people around the world since 1951.
Ensuring equal access to nationality rights is a key goal of UNHCR's #iBelong campaign to end statelessness by 2024. UNHCR urges all States to allow children who would otherwise be stateless to gain the nationality of their country of birth, facilitate naturalisation of minority groups, ensure universal birth registration and end laws that deprive nationality on grounds of race, ethnicity or religion.
About the artist
Greg Constantine is a US documentary photographer who has dedicated his career to long-term projects about human rights, inequality and injustice. In 2005, he moved to Asia and spent the next 11 years working on Nowhere People, exposing the stories and struggles of stateless people in nearly 20 countries. His exhibitions have been shown in over 40 global locations including: the Palais des Nations in Geneva, the European Parliament in Brussels, the US Holocaust Memorial Museum in Washington DC and at the UN Headquarters in New York.
He is a Distinguished Visiting Fellow at Queen Mary University and has a Ph.D. from Middlesex University. He is the author of three books: Kenya's Nubians: Then & Now (2011), Exiled to Nowhere: Burma's Rohingya (2012) and Nowhere People (2015).
Presented by: