Event listing
Meet the Artist – Dima Karout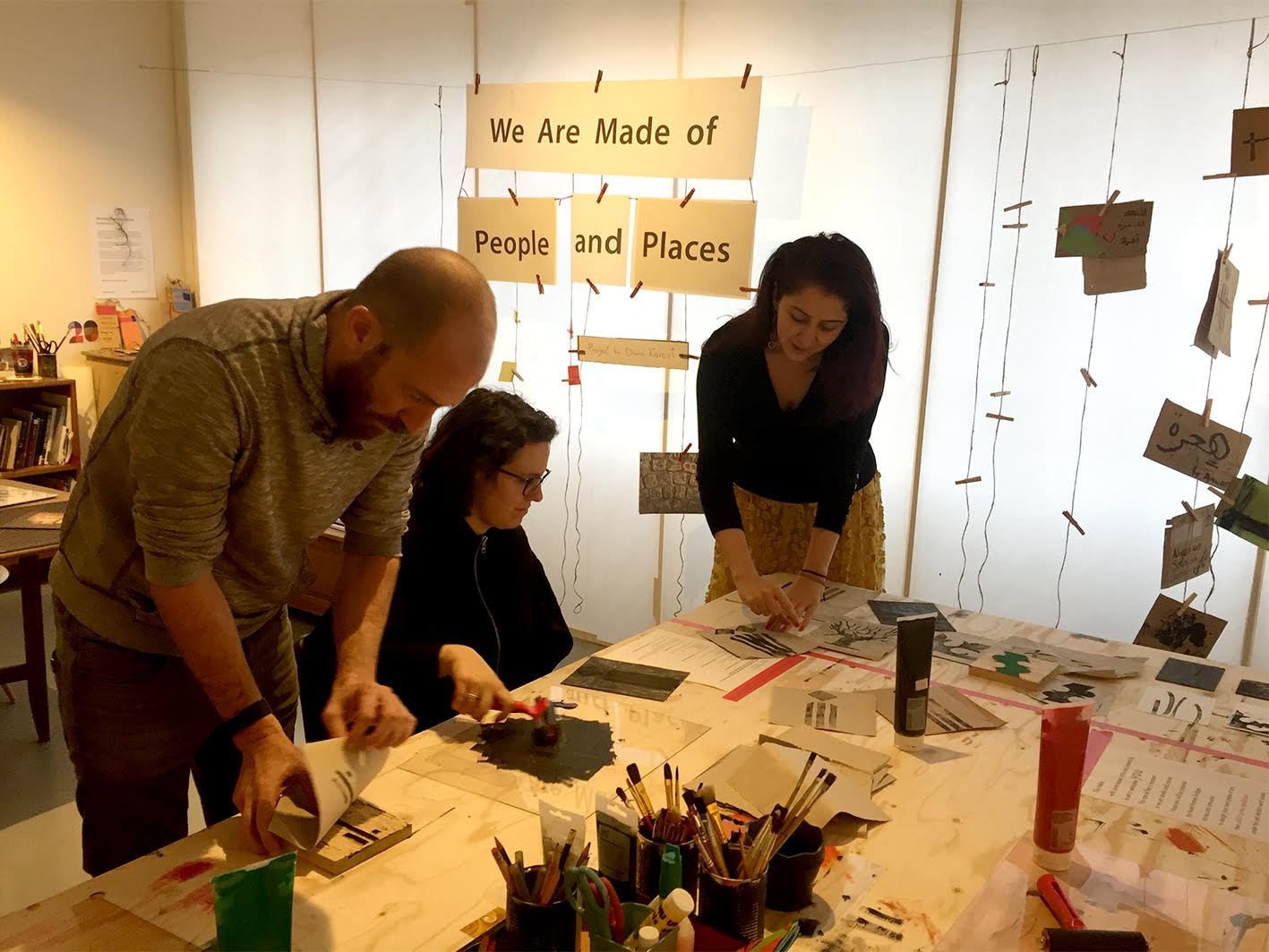 When
Nov 25, 2018 - Nov 25, 2018
Where
Migration Museum at The Workshop,
26 Lambeth High Street,
London, SE1 7AG
Summary
Every Sunday in November 2018 | 3pm–4pm
Migration Museum at the Workshop
26 Lambeth High Street, London, SE1 7AG
Free – no need to book
Come and meet Dima Karout, our first artist in residence and curator in residence of the art studio in our Room to Breathe exhibition. In these weekly one-hour sessions every Sunday afternoon in November, you will have the chance to ask a question, answer one, print a bridge and leave a trace in her art studio.
Dima is a visual artist and art educator. She works with mixed media to create images, texts and installations. In her research, artwork and classes, she advocates for socially engaged art.
Her latest projects investigate the evolution of identity beyond borders, trace moments of internal and external conflicts and explore the relationship between people and places.
To find more about Dima's residency project, visit our website
https://www.migrationmuseum.org/dima-karout/