Event listing
Level Up: Insider Knowledge on Stepping into the Creative and Tech Industries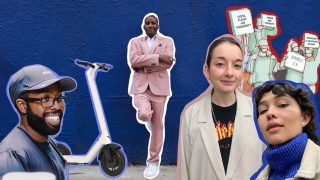 When
Nov 11, 2023 - Nov 11, 2023
Where
Migration Museum,
Migration Museum, Lewisham Shopping Centre,
London,
London SE13 7HB
Summary
Saturday 11 November 2023
11am–5pm
Free – book via Eventbrite
Join us at the Migration Museum for a free, day-long event of creative skills building and a look inside the tech sector. This free event includes workshops and talks on getting into the music industry, setting up as a creative freelancer, the importance of product design for the world around you and much more:
11am–12pm Workshop: Freelancing as a creative and setting up on your own
This workshop will be led by Siân Prime, the Deputy Director for Goldsmiths' Institute for Creative and Cultural Entrepreneurship. Balancing opportunity making, keeping yourself and others sustained as well as developing your creativity can be more than a full-time occupation. This workshop will explore tricks, tips and stores from local migrant entrepreneurs to inspire and support you.
12–12.45pm Revolutionising Legal and Healthcare Industries: The Power of General AI and Innovation with Emily Simmonds & Bintay Shah from PA Consulting
As the digital age accelerates and all sectors look towards innovation to solve challenges old and new, PA Consulting has been tackling this in a number of industries. This talk will delve into two examples – Legal and Healthcare. The expansive capabilities of General AI and its potential to transform modern healthcare; and the best way to boost innovation in a traditionally conservative space like the UK legal sector.
12–12.30pm Artist talk from award-winning photographer Alisa Martynova
Alisa will share her practice of photography presenting her recent and ongoing project about African migration in Europe "Nowhere Near". "Nowhere Near" is a metaphorical essay about dreams, migration, and stars. By attending the talk you will get a little glimpse of Alisa's creative practice, inspirations, how she treats contemporary topics differently from classic reportage.
1pm–2.30pm An Introduction to Journalism and Storytelling with shado
Join shado editor Isabella Kajiwara, and co-founder Hannah Robathan for a workshop exploring the stories and topics that are important to you and thinking about how we can communicate this. We will be thinking about why journalism is needed, who it is for and why lived-experience storytelling is so important. There will be a mixture of group and individual tasks throughout the session, including mind mapping, writing exercises and creative activities. We will also be providing industry advice on how to start a career in media and journalism – and everyone will be provided with a pack of resources from industry experts.
1pm–1.30pm Designing a product, building a company, and delivering a dream with Carson Brown
Carson Brown is the Co-founder and Head of Product at electrical scooter brand, TAUR. Join him for a short look at an entrepreneurial journey, where to start, and why do it in the first place. This talk will be followed by a Q&A session and you'll have an opportunity to see some of Carson's products.
2–2.45pm Navigating the skies of Innovation: A Consultant's Perspective on Drone Technologies with Oliver Oswin
Drones are one of the most talked-about technologies of the 21st century. Whether they're delivering emergency medicine, surveying dangerous places, or filming landscapes, drones are flown all over the world. As a management consultant for PA Consulting, Oliver has designed future drone technologies, advised companies on how to use cutting-edge drone solutions and protected businesses from drone threats. Join us to discover more about the consulting industry, the future of drone technologies and how you can get involved.
3–4.30pm Setting up a record label and keeping things community with Corey Johnson
Corey Johnson is a Multi-Platinum and Diamond Producer, record label President, entrepreneur, Board member and philanthropist. Corey was named Music Entrepreneur Of The Year at the 2022 AIM Awards (Association of Independent Music) for his work funding Digital Holdings, a music studio that has been nationally recognised for creating a safe space in the UK rap scene and he has received numerous accolades for his success across both the music businesses and London youth charities. Join Corey to find out more about his journey from troubled teen to internationally recognised media executive, his involvement in Drake's worldwide smash 'One Dance', and the importance of engaging the community. Stick around for Q&A and music.
All day: Opportunities with the Migration Museum
Come and chat to our lovely staff members at the museum to discover all the opportunities we have at the Migration Museum. The day will be a chance to meet the team, see the projects we've worked on with young people so far, and hear all about work experience you may be able to gain with us.
All day: Drop in photography studio with Alisa Martynova
Alisa Martynova is a multi award winning photographer, among the awards she received are Canon Young Photographers award (2019), World Press Photo award in Portraits Series section (2021), Korridor Preis für Dokumentarfotografie award from 20er magazine (2022) and UNSTUCK award from Magenta Foundation (2022). Alisa will be setting up a photography corner, inviting you to come and try some of the techniques used in her practice, ask for advice for your projects, or simply get a professional portrait with your friends or family.
Click here to book your free ticket – opens in Eventbrite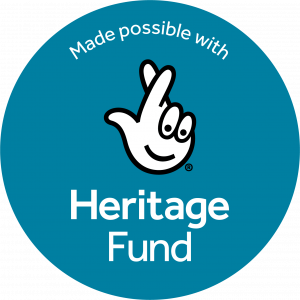 Image: Carson Brown, Corey Johnson, shado, Naomi Gennery