Event listing
Keepsakes exhibit at Southwark Council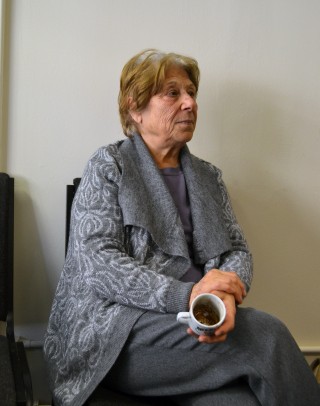 When
Feb 12, 2016 - Mar 29, 2016
Where
Southwark Council,
160 Tooley Street,
London, SE1 2QH
Summary
Keepsakes Exhibit at Southwark Council
12 February – 29 March 2016 | 7 am – 7 pm Monday to Friday
160 Tooley Street London SE1 2QH
What if the most powerful objects and stories are not in museum collections…but hidden away in people's homes?
Keepsakes are not like museum collections, which are what someone else has decided ought to be handed down to future generations. Keepsakes are the objects our parents and grandparents pass on. They matter more to us than museum objects. And we hand them on to our children and grandchildren. They remind us of our culture and our language, of places and people, of memories and stories. They are deeply precious and personal to us. The stories they tell resonate.
Join us for an exhibition of the personal items of women from Southwark and across London that keep memories of migration and identity alive.
We would like to thank Nomad, Southwark Latin American Elders Group, Southwark Cyprus Turkish Association and the Pepper Pot Club for their help in making this exhibition.
Learn more about our Keepsakes project here. If you have a Keepsake and story you would like to share with us, please upload a picture on Instagram (@MigrationMuseumProject) or Twitter (@MigrationUK) with #KeepsakesMMP.
We are grateful to Paul Hamlyn Foundation for supporting Keepsakes.