Event listing
Framing Migration: the ethics and politics of the migration crisis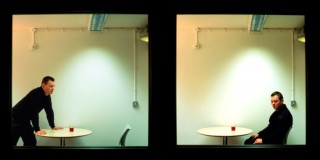 When
Nov 21, 2016 - Nov 21, 2016
Where
The Open University,
1-11 Hawley Crescent, Camden,
London, NW1 8NP
Summary
Framing Migration is a public assembly involving a conversation with an academic panel aimed at encouraging dialogue on the ethics and politics of migration and the refugee 'crisis'.
With migration dominating the media and political agenda, yet often framed in ways that tend to hinder critical thinking about it, this is an opportunity to explore and discuss migration-related themes, questions and ethics with a panel of leading academics.
As well as engaging with questions and ideas from members of the audience, our panellists will address a series of questions, including:
How should the question of migration be framed, given that the framing of something as a crisis partly produces it?
Is it possible to talk about 'migrants' without making 'migrants' a problem? 
This event is part of The Ethics and Politics of the Refugee Crisis, an integrated programme of activities about migration aimed at strengthening collaboration between academic research, civil society, education and the culture sectors via avenues of creative expression. It is funded by the ESRC. The programme is a partnership between The Open University, The University of Oxford's Centre on Migration, Policy and Society (COMPAS), the Migration Museum Project, the International Organisation for Migration (IOM) and actREAL.
The event will run from 2.30-5.00 pm, with coffee and registration from 2.00-2.30pm.
For enquiries or to book a place or for more information, please email Dawn.Edwell@open.ac.uk by 18 November 2016.
Speakers
The panel will include:

Tendayi Bloom, Lecturer in Politics and International Studies, The Open University

Phillip Cole, Professor in Politics and International Relations, University of West of England

Matthew Gibney, Professor of Politics and Forced Migration and Fellow of Linacre College, University of Oxford