Event listing
Film screening + Q&A: 'Stranger in Paradise', with director Guido Hendrikx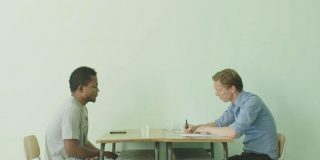 When
Jan 11, 2018 - Jan 11, 2018
Where
Migration Museum at The Workshop,
26 Lambeth High Street,
London, SE1 7AG
Summary
Thursday 11 January 2018 | 6.30pm–9pm
Migration Museum at The Workshop
26 Lambeth High Street, London, SE1 7AG
Tickets: Adults: £8 (plus Eventbrite fee of £0.96)/Concessions: £5 (please email andrew@migrationmuseum.org to book concessionary tickets) 
Guido Hendrikx presents his 2016 film, Stranger in Paradise, with a Q&A session following the screening chaired by former high court judge and leading immigration law specialist Sir Nicholas Blake.
Stranger in Paradise is halfway between documentary and fiction, featuring the classroom encounter between a 'teacher' (the film's sole professional actor, Valentijn Dhaenens) and a supporting cast of migrants, newly arrived on Lampedusa (the film itself was shot in Sicily). The migrant cast was given the framework of the film and asked to react authentically.
The three sections of the film of the film hold up a mirror to Europe's approach to the current influx of migrants. The first section presents a hostile, 'tabloid' reaction; the second considers the long history of migration into the continent, from a more liberal perspective; and the third presents the legal reality of the chances of the migrants' achieving their dream of entry into their country of choice.
Always provocative, occasionally uncomfortable, the film deliberately avoids offering any answers to the complex issues raised by migration, forcing the audience instead to re-examine its own position.
Guido Hendrikx, the film's Dutch director, is travelling to the UK with the generous support of the Goethe-Institut in order to introduce the film and answer questions about it afterwards. The post-film discussion will be chaired by our distinguished friend Sir Nicholas Blake.
Tickets cost £8 (plus Eventbrite fee of £0.96) – click here to book. Concessionary tickets are available at £5 for asylum seekers, students, and those in receipt of unemployment benefits or disability allowances: please contact andrew@migrationmuseum.org
Stranger in Paradise (2016), dir. Guido Hendrikx (running time 77 mins), Netherlands
with Valentijn Dhaenens
(Image at top of the page courtesy of Guido Hendrikx)
In collaboration with the Goethe-Institut London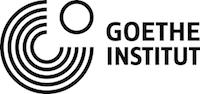 This screening is part of our Migration Museum Film Club. Visit our Migration Museum Film Club page for more details and a full list of confirmed screenings.