Event listing
Draw Yourself – Self-portrait workshops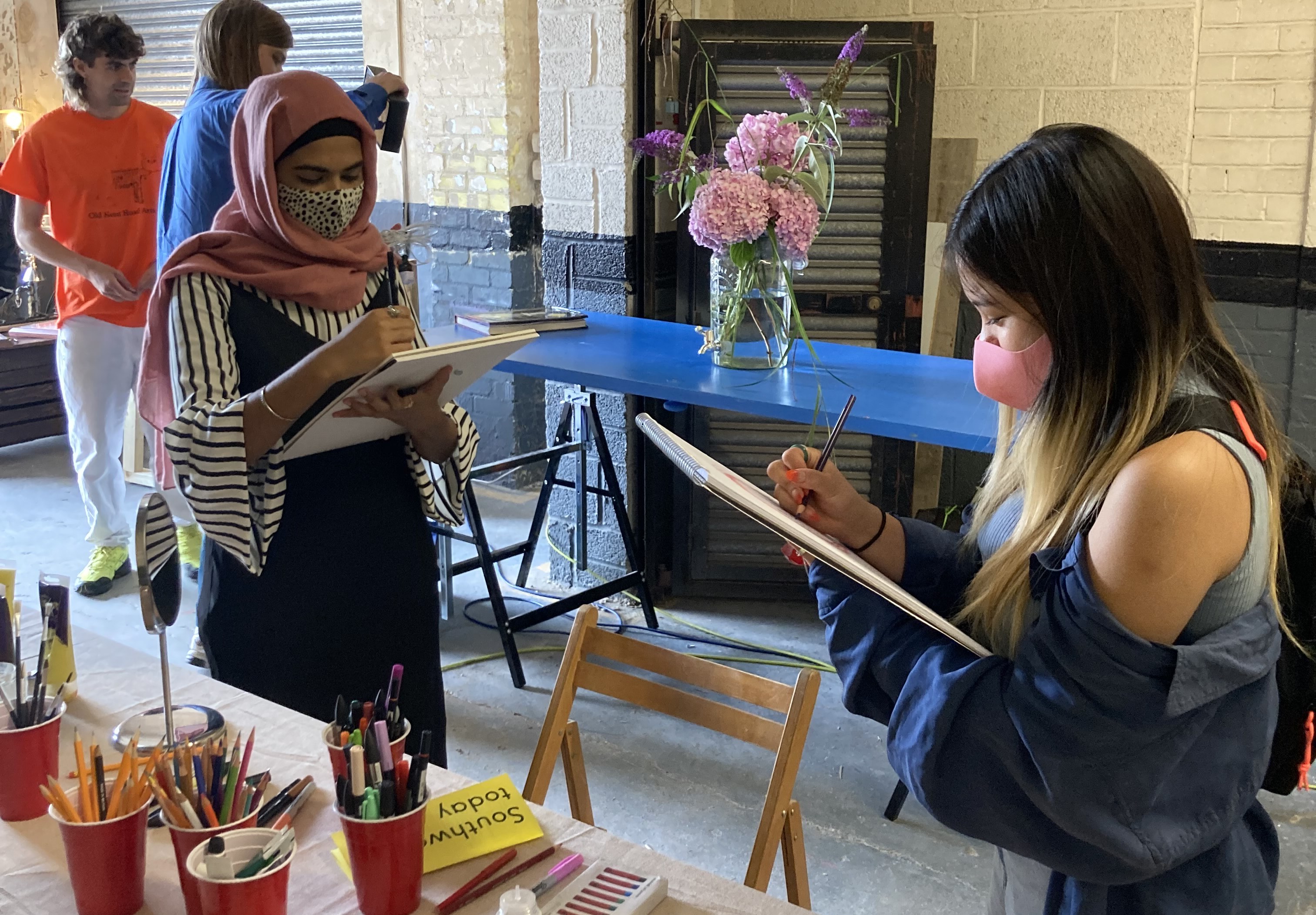 When
Oct 30, 2021 - Oct 30, 2021
Where
Migration Museum,
Migration Museum, Lewisham Shopping Centre,
London, SE13 7HB
Summary
Saturday 30 October 2021
2pm – 5pm (Rolling 45-minute sessions)
Free – no booking required
Many people go through life thinking they can't draw and give up on the creative process. Often, it's because we are focused on the outcome rather than the process.
Draw Yourself aims to look at how we can learn more about ourselves through being creative. Facilitated by James Lenton, Draw Yourself gets participants involved in practical drawing exercises to build confidence, and have fun.
This is a free and informal workshop, open to all.
According to Draw Yourself creator, James Lenton:
"Drawing has quite literally changed my life in so many ways. It's something I've used as a method of expression, a way to calm down, or to reflect upon situations for as long as I can remember.
But lots of people go through life thinking that they can't draw, and so they give up on it. There are lots of reasons for this, but something that I come across frequently is that we spend a lot of energy focusing on the outcome rather than the process itself. This means we put pressure on ourselves to produce something perfect, rather than enjoy doing it – and unfortunately that means that so many of us stop doing anything creative at all. I wanted to create something that challenges that."