Event listing
TalkingART Lates: Photography & Representation with Chris Steele-Perkins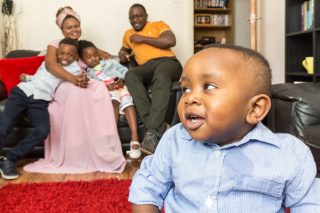 When
May 9, 2019 - May 9, 2019
Where
Migration Museum at The Workshop,
26 Lambeth High Street,
London, SE1 7AG
Summary
Thursday 9 May 2019 | 6pm–8pm
Migration Museum at the Workshop
26 Lambeth High Street, London, SE1 7AG
Free – advance registration essential
Magnum photographer Chris Steele-Perkins joins the Migration Museum's curators to discuss photography and representation around the release of the photobook of his series The New Londoners, which documents families from 187 countries who are living in London.
This is a free and informal discussion, open to all – drinks and nibbles will be available.
Please register in advance for this free event to guarantee participation on the evening.
Click here to register via Eventbrite
This is part of our TalkingART series of lates. Our TalkingART Lates are a series of free and informal conversations with artists, photographers, oral historians and more, as they reflect on their personal experiences in using different art forms to tell diverse stories. All are welcome – drinks and nibbles will be available.
Other TalkingART Lates in the series:
Curating Social Issues, Thursday 25 April 2019 (6pm–8pm)
Curate, Create, Communicate, Thursday 13 June 2019 (6pm–8pm)
Developing and preserving Black British Stories with EVEWRIGHT, Thursday 27 June (6pm–8pm)
Exhibiting Oral Histories – Who tells our stories? With Alan Dein, Thursday 18 July 2019 (6pm–8pm)