We're hiring: Senior Creative Producer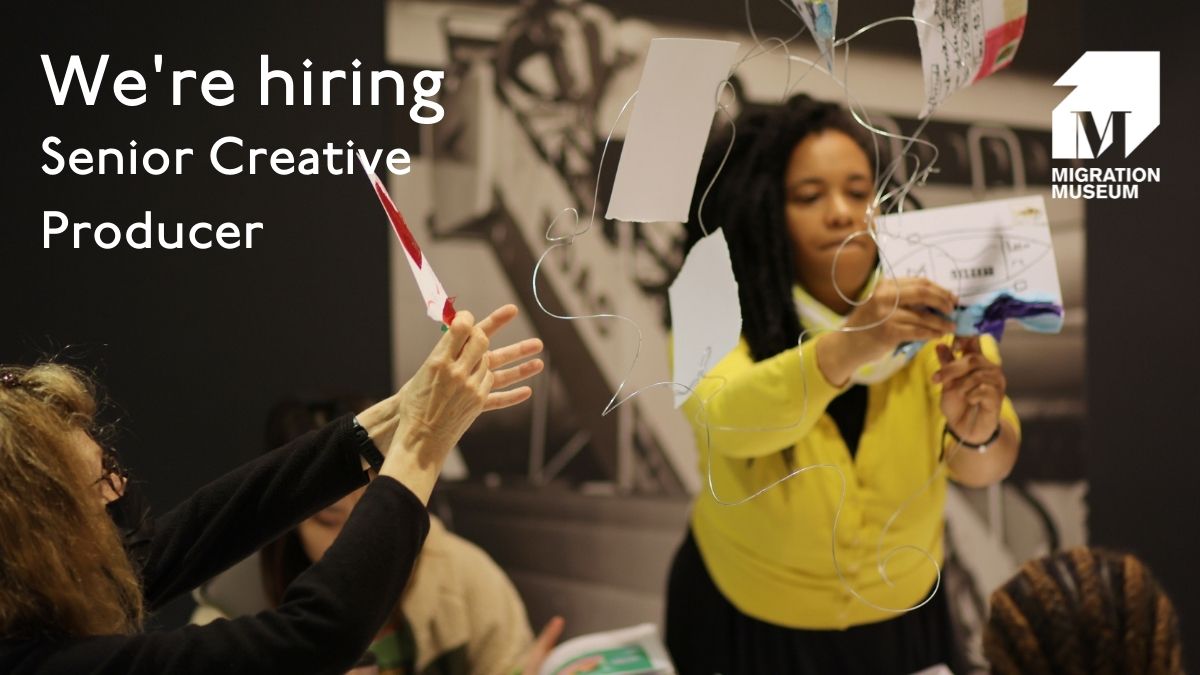 The Migration Museum is seeking a Senior Creative Producer to create high-impact programming and build partnerships to help deliver our ambitious cultural programme. 
This is an exciting opportunity for a creative, self-directed person who is passionate about delivering innovative, memorable and accessible experiences for diverse audiences.
As a key member of our creative and curatorial team, the Senior Creative Producer will conceive, plan and deliver a programme of events, workshops, performances and artist-led activities that activate our museum space and respond to the needs of our audiences and communities. 
The Migration Museum produces inspiring exhibitions, events, education, community and public engagement programmes to shine a light on the many ways that migration to and from Britain across the ages has shaped who we are. 
If you have a proven track record of playing a leading role in planning and staging high-impact events, festivals, theatre or exhibitions; a dedication to making arts and culture accessible and inclusive to all; and the vision, initiative and imagination to make a major impact to the UK's most exciting new museum, we'd love to hear from you.
Please click here to view the full job description and person specification for this role
How to apply
To apply for this position, please e-mail a copy of your CV and a covering letter of no more than 800 words to Aditi Anand: aditi@migrationmuseum.org.
Please also complete our Equal Opportunities Monitoring Form. These monitoring forms will be stored and assessed separately and will not be linked to your application.
The deadline for applications is Sunday 7 August 2022.
Shortlisted applicants will be invited to interview.
If you have any questions about the role, please contact info@migrationmuseum.org.


Image: Being Human Festival Stories that Move event at the Migration Museum in November 2021 (© Lloyd Sturdy)