We're hiring: Senior Integrated Marketing Manager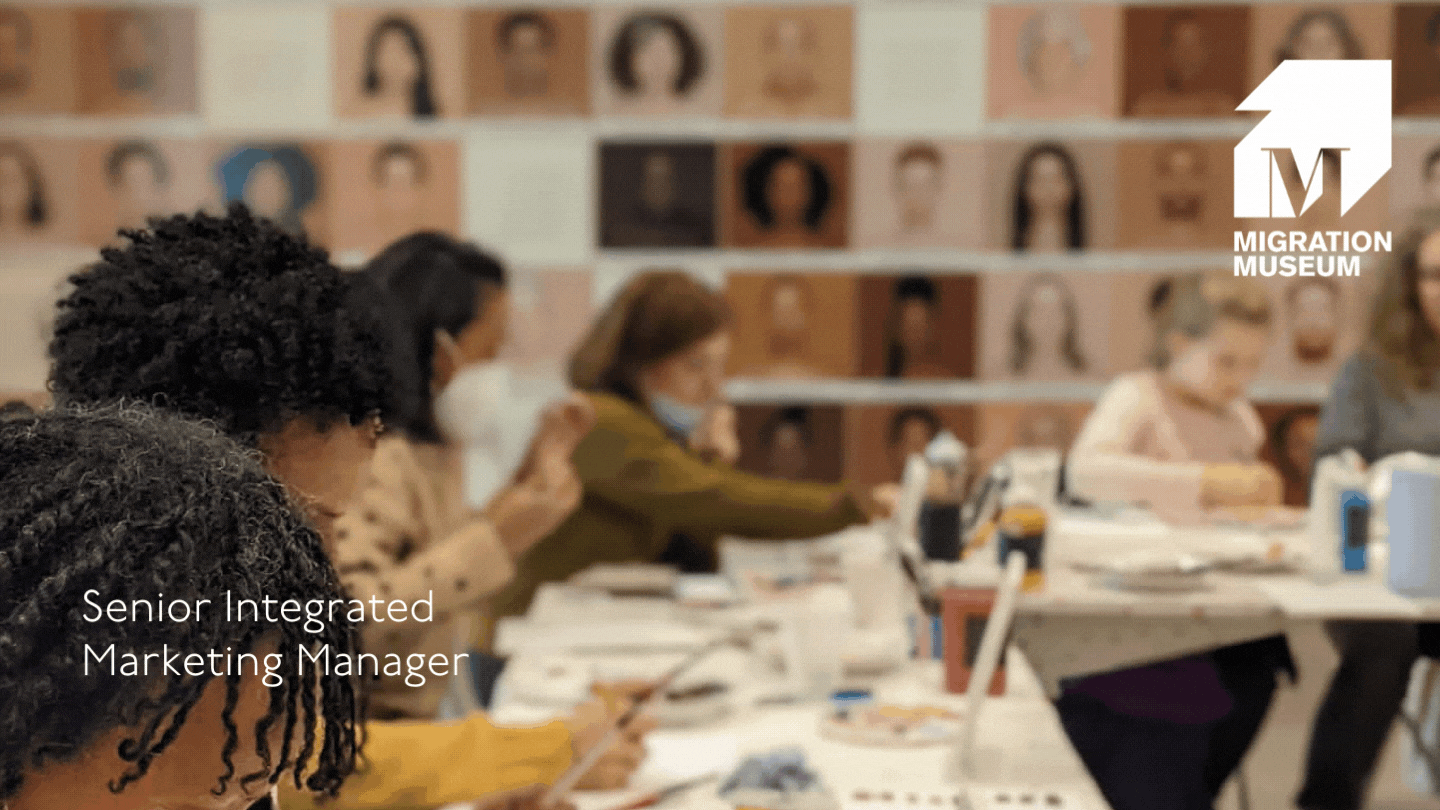 The Migration Museum is seeking a Senior Integrated Marketing Manager to develop the Migration Museum brand and campaigns strategy, and lead on the development and delivery of an integrated marketing strategy which can play a central role in leading the Migration Museum into our exciting next phase. 
The Migration Museum has grown significantly in stature and following over the past few years and has a notably different audience and approach to many other UK heritage and cultural institutions. We are a museum that is both hyper local and nationally relevant, engaging audiences that are younger, more ethnically diverse and from a wider range of socio-economic backgrounds than other London or national museums. 
We are seeking to build an integrated marketing strategy to boost visitor numbers, brand awareness and engagement in order to take us to the next phase in the delivery of a permanent Migration Museum for the UK. 
If you are a proactive problem-solver with 5+ years experience in marketing (this doesn't have to be in cultural sector), strong analytical skills and a desire to be part of something bigger, we want to hear from you.
Please click here to view the full job description and person specification for this role

How to apply
To apply for this position, please e-mail a copy of your CV and a covering letter of no more than 800 words to Matthew Plowright: matthew@migrationmuseum.org.
Please also complete our Equal Opportunities Monitoring Form and return it separately to info@migrationmuseum.org with the subject title: 'Senior Integrated Marketing Manager Equal Opportunities Monitoring Form'. These monitoring forms will be stored and assessed separately and will not be linked to your application.
The deadline for applications is 1pm on Monday 6 June 2022
Shortlisted applicants will be invited to interview and asked to complete a task, to be completed in advance of their scheduled interview time and discussed during interview.
If you have any questions about the role, please contact info@migrationmuseum.org.