We're hiring: Retail Manager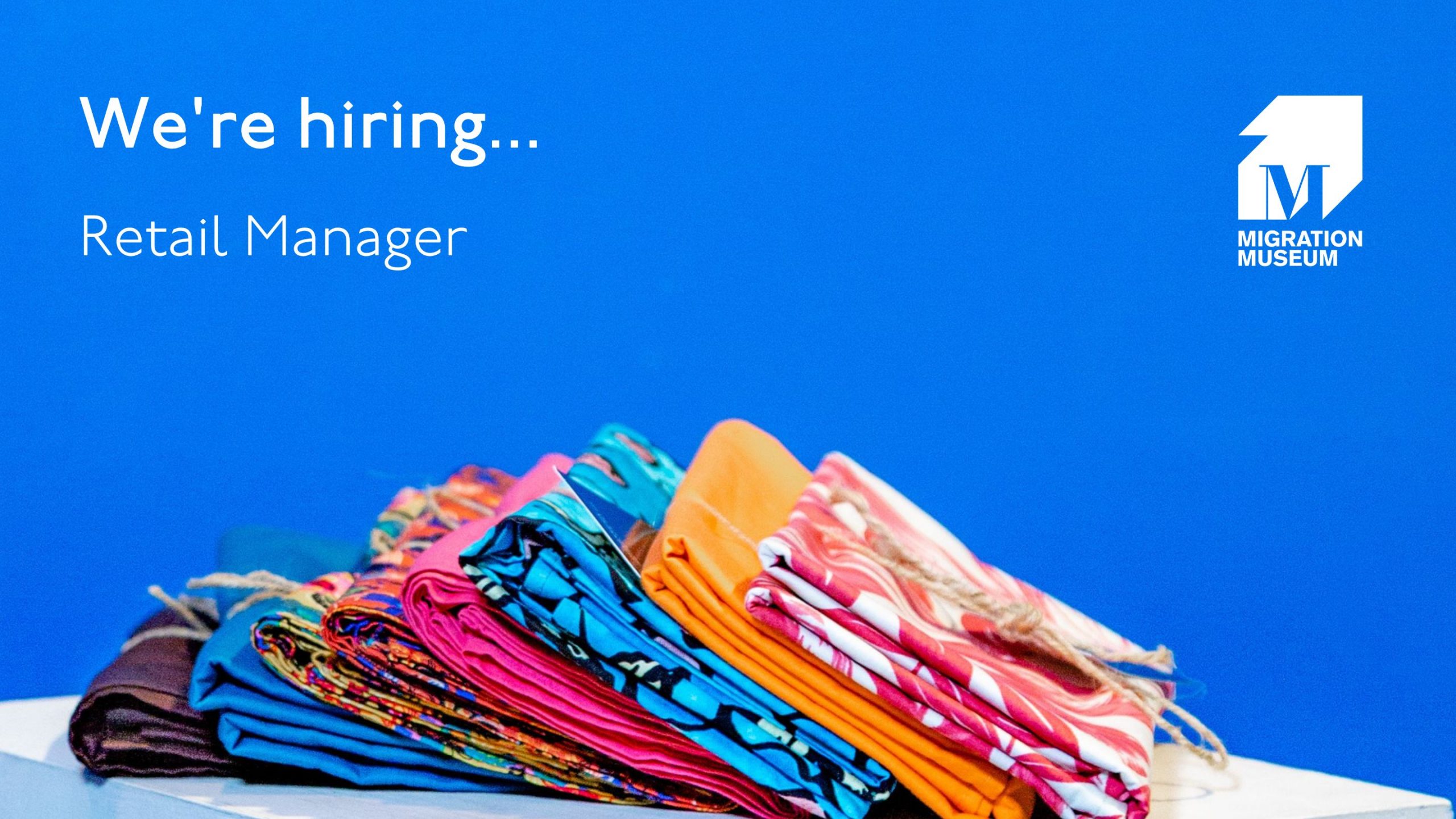 The Migration Museum is seeking a Retail Manager to manage and grow a successful and sustainable retail offering which reflects the values and creative vision of our museum. 
This is an outstanding opportunity for an entrepreneurial, creative individual to manage and grow an attractive, successful and sustainable physical and online retail offer.
Working closely with other members of the team, you will build our retail operation so that it becomes a core part of the museum's creative offer. You will help us reach and engage new audiences through product lines that reflect Britain's rich migration story, whilst at the same time driving a successful commercial business that supports the work of the museum.
We're looking for someone with a successful track record in retail and an entrepreneurial attitude – an ability to spot opportunities and implement ideas. This would be an excellent role for a candidate who has vision, initiative and a drive to make a major difference to a small, but growing organisation.
The Migration Museum produces inspiring exhibitions, events, education, community and public engagement programmes to shine a light on the many ways that migration to and from Britain across the ages has shaped who we are. 
We are currently based in the heart of Lewisham Shopping Centre in south-east London. In April 2022, we opened our latest exhibition Taking Care of Business: Migrant Entrepreneurs and the Making of Britain and our Migrant Makers Market, a concept store and makerspace championing products made by migrant-owned businesses and hosting regular maker-led workshops. We also launched an online shop in 2021. 
Please click here to view the full job description and person specification for this role
How to apply
To apply for this position, please e-mail a copy of your CV and a covering letter of no more than 800 words to Georgina Lewis: georgina@migrationmuseum.org.
Please also complete our Equal Opportunities Monitoring Form. These monitoring forms will be stored and assessed separately and will not be linked to your application.
The deadline for applications is Friday 15 July 2022.
Shortlisted applicants will be invited to interview.
If you have any questions about the role, please contact info@migrationmuseum.org.