Event listing
The Places That Make Us – London Festival of Architecture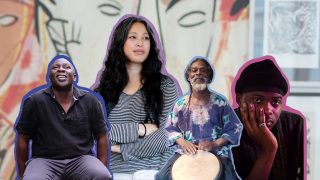 When
Jun 10, 2023 - Jun 10, 2023
Where
Migration Museum,
Migration Museum, Lewisham Shopping Centre,
London,
London SE13 7HB
Summary
Saturday 10 June 2023
11am–4pm
Free – book via Eventbrite
Join us for a free all-day festival event with creative workshops, tours, talks and film – as part of the London Festival of Architecture (LFA). Discover the people and places that make Lewisham the vibrant and diverse community it is today.
Lewisham is one of the most culturally diverse places in the country and one of the key contributing factors is migration. This can be seen in the people, businesses and architecture of this London borough. 
Activities will include (see Agenda below for more details and timings):
Get hands on by collaging your memories into our Lewisham Memory Map.

Discover the story of the legendary Mr Pink's house with a talk from Edward Adonteng.

Hear more about Lewisham's self-build movement with a film by Tim Oshodi, followed by a discussion about what more can be done to create sustainable community led housing.

Explore Lewisham stories in our Taking Care of Business exhibition.
Book your free ticket covering all above activities (opens in Eventbrite)
Agenda
11am–4pm
Lewisham Memory Map: creative drop-in
Join artist, curator and facilitator Kim Chin for a community-led activity mapping out the significant places, landmarks, interactions, and events that make up what Lewisham means to you. You are invited to write, draw and collage on a large paper outline of the Lewisham area. The collection of visual stories will become our Lewisham Memory Map.
In order to connect the Lewisham Memory Map with the concept of places that hold significance for us, we invite attendees to bring in material and images that can be used either as inspiration or can be directly collaged onto the map. Examples might include: business cards, branded napkins, wrapping from your favourite store, dried flowers from the park, or fabric from an item that reminds you of home. Additionally, you are welcome to bring in copies of photos.
1pm–2pm
Mr. Pink's House: a talk
Join writer, poet, horticulturalist and artist-curator Edward Adonteng to discover the story of Mr Brenton Pink and his famous house and garden. 67 Loampit Hill holds a rich history, yet it withers away. Once a home of many colours, the building now stands as a place of many questions. This is an opportunity to see Mr Pink, via the documentary made on his trailblazing and colourful life, and together to paint his legacy via stories from those who knew him. We will also collectively explore the ways we influence and mould the buildings that stand around us.
How do we remember and maintain legacy? Do we need statues of ourselves when we pass on? What happens to our spaces when we leave them? Are there alternative means of living on? What is the importance of the way in which buildings are put up and the communities that inhabit them? But also – what should be done about the house?
2pm–4pm
Tomorrow Is Built Today: Film screening and interactive debate
Participate in an interactive session with Lewisham self-builders, policy makers and people in housing need. What can be learnt from the generation of Windrush descendants who were inspired by their parents to meet their housing needs through collective action.
Tomorrow Is Built Today tells the story of the community self-builders of Fusions Jameen, a Lewsiham based, Black-led co-op that became Europe's largest eco social housing community self-build of its kind. There will be a film screening, photo exhibition, an interactive 3D scan of an award winning home in Nubia Way, original archive footage of community self-build. Followed by a debate with those in housing need on what lessons can be learnt, and a drumming performance from original self-builder Prince Morgan and leading eco-gardener.
Just as the current generation of community self-builders were inspired by their parents, this is an opportunity to debate how the next generation can ensure that tomorrow is built today.

Book your free ticket covering all above activities (opens in Eventbrite)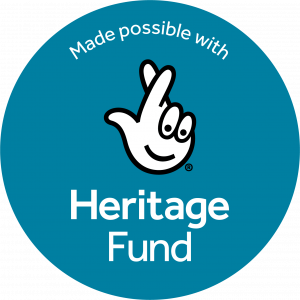 About the London Festival of Architecture
The London Festival of Architecture is a month-long celebration of architecture and city-making taking place across London, run by the New London Architecture (NLA) and named by London Mayor Sadiq Khan as one of his design advocate organisations.
Image (l-r): Tim Oshodi (courtesy of Tim Oshodi), Kim Chin (Independent Samsung Photo by Camilla Greenwell), Prince Morgan (courtesy of Prince Morgan), Edward Adonteng (photo by Dee Ramadan)