Distinguished friends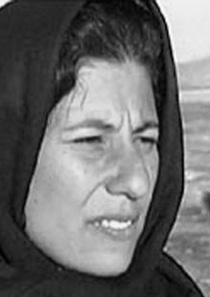 Saira Shah
Saira Shah is an award-winning documentary film maker and writer, whose work has drawn attention to the plight of women and children in her ancestral homeland of Afghanistan, as well as to voiceless minorities the world over.
Saira Shah was born in London and raised in Kent, England. She read Arabic and Persian at the School of Oriental and African Studies, graduating in 1986. Her father was the late Idries Shah, an Afghan (though half-Scottish) writer of books on Sufism; her mother is half-Parsee and half-English.
She first visited Afghanistan in the 1980s and there became a freelance journalist covering the Afghan resistance to the Soviet occupation. She has also worked as a journalist for Channel 4 News, which she left in 2001. She has regularly travelled to hot spots like the Balkans, Algiers, Palestine, Congo, Iraq, Columbia, Northern Ireland and Sudan. Shah worked with her great friend, the late James Miller, on several projects including the films Beneath the Veil (2001), a portrait of Afghanistan under the Taliban; its sequel, Unholy War (2001), which won numerous awards; and Death in Gaza (2004), for which she was awarded a Current Affairs BAFTA.
Saira Shah has published a memoir, The Storyteller's Daughter, an account of her search for cultural identity. In an interview she said, 'Two people live inside me. Like a couple who rarely speak, they are not compatible. My Western side is a sensitive, liberal, middle-class pacifist. My Afghan side I can only describe as a rapacious robber baron. It revels in bloodshed, glories in risk and will not be afraid.' She goes on to explain, 'I think it was really important to my father that we didn't grow up feeling we didn't belong anywhere. He wanted us to have a metaphorical homeland, so he created a community out of stories. The only thing that surprises me was how amazed and horrified he was when I turned around at 21 and said, "Well I'm going there, if that's where I come from".' In 2013 she published the semi-autobiographical novel The Mouse-Proof Kitchen.