Distinguished friends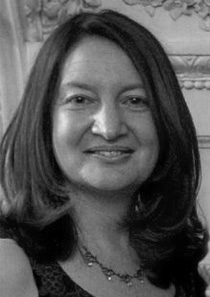 The plans for the Migration Museum are timely and inspiring. The project shares
with the Jewish Museum a concern to promote understanding that British history is a story of migration and that immigrants have made an immense contribution to British society – to show the personal stories behind the statistics. I look forward to working in partnership with this exciting project, which will make an important contribution to education, discussion and debate.
Rickie Burman
As Director of the Jewish Museum London from 1995 to 2012, Rickie Burman was responsible for the Museum's redevelopment project, which established new galleries highlighting the experience of Jewish immigration and settlement in the UK, and for numerous exhibitions on this theme. These have included 'Closing the Door? Immigration to Britain 1905–2005', marking the centenary of the 1905 Aliens Act, 'The Last Goodbye – The Rescue of Children from Nazi Europe' (available as a travelling display) and 'World City: Refugee Stories'. She is a former trustee of the London Museums Libraries & Archives Council, a Senior Partner in the National Archives' 'Moving Here' project on migration to England and the past President of the Association of European Jewish Museums. She has an MPhil in Social Anthropology from Cambridge University and was also previously Curator of the London Museum of Jewish Life and project coordinator of the project to establish the Manchester Jewish Museum. In 2012 she was elected a Fellow of the Royal Society of Arts in recognition of her 'influential Directorship of the Jewish Museum London and valuable contribution to the cultural life of the UK'.