Distinguished friends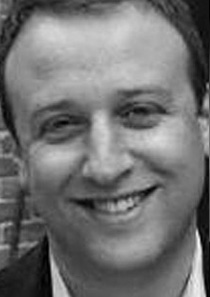 My novel The English German Girl – which is about the Kindertransport – brought the experience of migration alive most vividly in my mind. It is, in my view, only right that a proper museum should be established to bring it alive for as many people as possible. If you think about it, migration is as fundamental to our identity as pints of ale, strawberries and cream and stiff upper lips. Neglecting that fact can only breed prejudice and social discontent; fully appreciating it, on the other hand, will contribute to a more enlightened British society.
Jake Wallis Simons
Jake Wallis Simons is Associate Global Editor for the Daily Mail Online. He also broadcasts for BBC Radio 4, and has written four novels.
As a journalist he writes features, comment and television reviews. In September 2013, he wrote and produced Meet the Settlers, the Telegraph's first major multi-media documentary. This widely acclaimed 13,000-word feature incorporated text, video and pictures to tell the story of the Israeli settlers living on the West Bank.
Jake is a regular contributor to From Our Own Correspondent on BBC Radio 4 and the BBC World Service, and presented the BBC Radio 4 documentary Crouching Low, Hidden Camera: Life as a Private Investigator.
His novels include the award-winning The English German Girl (2011), The Pure (2012), and The Exiled Times of a Tibetan Jew (2005), which was an Independent on Sunday Book of the Year. His most recent novel, Jam, which is set in a traffic jam on the M25, was published in 2014.
Born in London in 1978, Jake graduated with a first class degree in English from St Peter's College, Oxford, and went on to gain a PhD in Creative Writing at the University of East Anglia. Before joining theDaily Mail Online, he worked mainly for the Daily Telegraph and The Times. Jake is a fellow of The Royal Society of Arts, and a visiting fellow at Bournemouth University.