Distinguished friends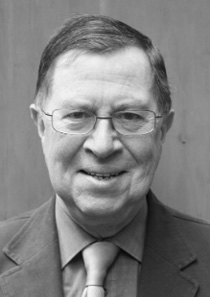 The Migration Museum project marks an innovative approach to the subject and will fill a gap in the current social history coverage of museums in the UK.
Dr Alan Borg CBE FSA
Alan started his career teaching at Indiana and Princeton Universities in the United States. Returning to Britain in 1970, he became an Assistant Keeper in the Royal Armouries in the Tower of London and in 1978 he was appointed the first Keeper of the Sainsbury Centre for Visual Arts at the University of East Anglia. In 1982 he became Director General of the Imperial War Museum, where he was responsible for the complete refurbishment and reinterpretation of the museum, the opening of the Cabinet War Rooms, the preservation of HMS Belfast, and the development of Duxford Airfield as a major aviation museum. In 1996 he became Director of the Victoria and Albert Museum, where he initiated the redisplay of the entire sequence of British Galleries. He is currently Librarian of the Order of St John and St John Ambulance and Vice-President of the Foundling Museum.