Distinguished friends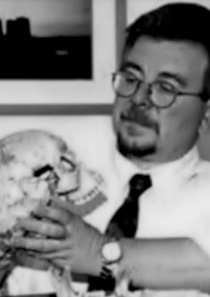 Thirteen thousand years ago virtually nobody lived in glacial Britain. Today, everyone in Britain is descended from immigrants. Our people, countryside, towns and culture have been transformed by immigration. And migrants from Britain have in their turn helped to transform large areas of Europe, America, Australia, India and Australia. A Migration Museum could tell a million stories.
David Miles
David Miles CBE was born in Yorkshire into a mainly Irish family. He was the Director of the Oxford Archaeological Unit for many years, and worked on projects in Britain, France, Greece and the West Indies. In 1999 he became Chief Archaeologist at English Heritage, where he developed a maritime archaeology unit and a project to study the impact of slavery in England.
He has written many books on archaeology, particularly on the Roman and Migration periods in Britain, and one on the origins of the British, The Tribes of Britain. He is married to Gwyn Miles, Director of the Somerset House Trust, and they have two children and three grandchildren.