Distinguished friends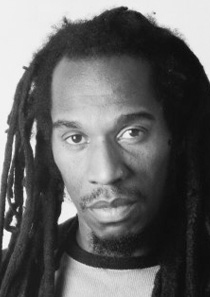 Benjamin Zephaniah
Benjamin Zephaniah is a British Jamaican Rastafarian writer and dub poet. He is a well-known figure in contemporary English literature, and was included in The Times list of Britain's top 50 post-war writers in 2008. He was born and raised in the Handsworth district of Birmingham which he called the 'Jamaican capital of Europe' and is the son of a Barbadian postman and a Jamaican nurse.
He writes that his poetry is strongly influenced by the music and poetry of Jamaica and what he calls 'street politics'. His first performance was in church when he was 10, and by the age of 15, his poetry was already known among Handsworth's Afro-Caribbean and Asian communities. Tired of the limitations of being a black poet communicating with black people only, he decided to expand his audience, and headed to London at the age of 22. He became actively involved in a workers' co-operative in Stratford, London, which led to the publication of his first book of poetry, Pen Rhythm, published by Page One Books in 1980. Zephaniah has said that his mission is to fight the dead image of poetry in academia, and to 'take [it] everywhere' to people who do not read books – so he turned poetry readings into concert-like performances.
His second collection of poetry, The Dread Affair: Collected Poems (1985), contained a number of poems attacking the British legal system. Rasta Time in Palestine (1990), an account of a visit to the Palestinian occupied territories, contained poetry and travelogue. Many of the poems in Too Black, Too Strong (2001) were inspired by his tenure as Poet in Residence at the chambers of London barrister Michael Mansfield QC and by his attendance at both the inquiry into the Bloody Sunday shootings and the inquiry into the death of Ricky Reel, an Asian student found dead in the Thames. We Are Britain! (2002), is a collection of poems celebrating cultural diversity in Britain.
His album Rasta, which featured The Wailers' first recording since the death of Bob Marley as well as a tribute to Nelson Mandela, led to his being asked to host President Mandela's Two Nations Concert at the Royal Albert Hall, London.
Benjamin Zephaniah became a very successful children's poet with his first book of poetry for children, Talking Turkeys, and since 1999 he has written five novels, including the widely acclaimed Refugee Boy (2001). Zephaniah won the BBC Young Playwright's Award and has been awarded 16 honorary doctorates from various universities including the University of North London, the University of Central England, Staffordshire University, London South Bank University, the University of Exeter, the Open University, the University of Westminster, and the University of Birmingham. He is also Professor of Poetry and Creative Writing at Brunel University.