Call out for Lewisham artists of migrant heritage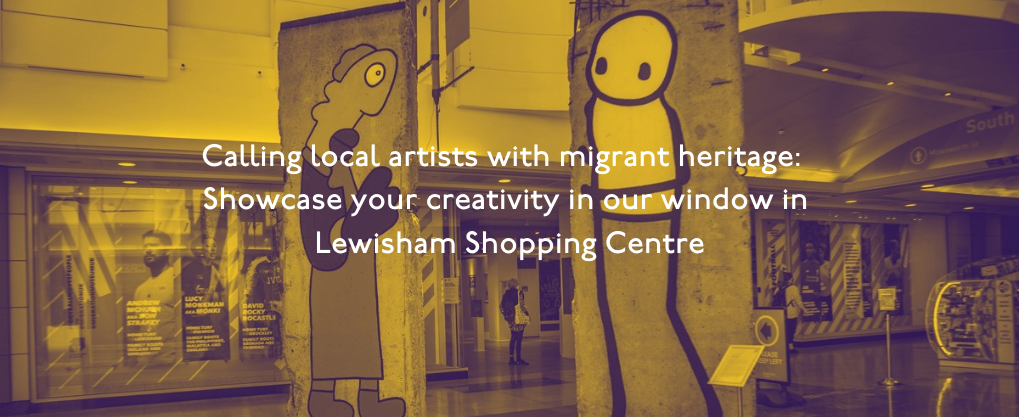 Please note: The application deadline for this call-out has now passed and we are no longer accepting submissions. Keep an eye on our website and social media channels for future opportunities.
The Migration Museum is looking for two to four Lewisham-based artists with migrant heritage to showcase their work in the Museum's two large windows in the heart of Lewisham Shopping Centre.
This is an exciting opportunity to be part of the Museum's aim to shine a light on the stories of people arriving and leaving Britain stretching back over many centuries. Now you can tell us your story in your own way.
The work can be sculpture, fashion, painting, photography or film or with some form of two dimensional installation suitable for a window display. Ideally the work needs to reflect the artist's migration story or be part of current or past migration to Britain. The windows measure 6 metres wide x 3 metres high x 1 metre deep.
The first two artists can install and display their work from the week beginning January 10 to early February and the second two artists from early February to early March.
The fee is £500 per artist, including materials.
To apply, please send a written and illustrated proposal to Sue McAlpine (sue@migrationmuseum.org) by 5pm on Friday 10 December.
Supported by Lewisham's Creative Enterprise Zone and SHAPESLewisham