A Polaroid for a Refugee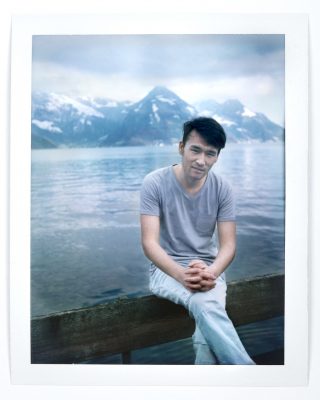 Back to gallery
A Polaroid for a Refugee
Mahbub Paris poses in the foreground of Lake Lucerne with the Alps in the background.
Buochs, Switzerland, December 2017.
A few weeks after I met Mahbub, 25, from Ghazni Province in Afghanistan, at Piraeus Port in Greece in March 2016, he and his brother Morteza boarded a flight to Vienna using Malaysian passports. Once they reached Switzerland they destroyed the passports.
At first, they lived in Zurich but in September 2016 they were relocated to Buochs, a small citadel about an hour from Lucerne. According to Mahbub, there are about 100 refugees who have been relocated to Buochs. Locals are not accustomed to refugees yet. In fact, the presence of refugees is relatively a new reality here. This would explain why the two brothers are finding it very difficult to integrate into their new community.
According to Blick News Politik, the Swiss Federation, a non-EU country but a member of Schengen, is welcoming its fair share of refugees. Almost 40,000 asylum seekers applied for refugee status in 2015 alone.
(https://www.blick.ch/interaktiv/infografiken/blick-erklaert-asylland-schweiz-in-zahlen-id6551880.html)
I asked the subjects to pose but I did not direct the scene. The subjects decided where and how to pose.
The original picture is a Polaroid Fujifilm FP-100C, which I re-photographed with Nikon 800 in my studio. Polaroid Camera: Polaroid 30 and Polaroid 103. The original picture can be provided upon request. Read more