15 December, 2016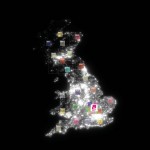 Image credit: Joseph Hyman and AVEX 2010
The Migration Museum Project is excited to announce the launch of the Migration Museums Network.
This network is generously funded by Arts Council England and Paul Hamlyn Foundation.
We intend for this network to increase and improve outputs associated with migration and related themes in museums and galleries across the UK. This is vital at a time when migration is front page news almost daily. How do we as a sector effectively respond to this?
The network will focus on sharing best practice, highlighting case studies and facilitating partnerships across the sector.
Migration Museums Network Survey 
We have now launched a wide reaching online survey to scope current and planned migration related outputs. We would appreciate your participation! The link is here and the deadline is Friday April 28. The results of this survey will form a report we will share with those who participate, and those that attend network events in the Autumn. These events will bring people together to learn and share and gain in confidence when it comes to this complex theme.
To find out more about the Migration Museums Network or to express interest in getting involved please contact our Head of Learning and Partnerships Emily Miller: Emily@migrationmuseum.org