OCR competition prize announced: NYC trip in 2018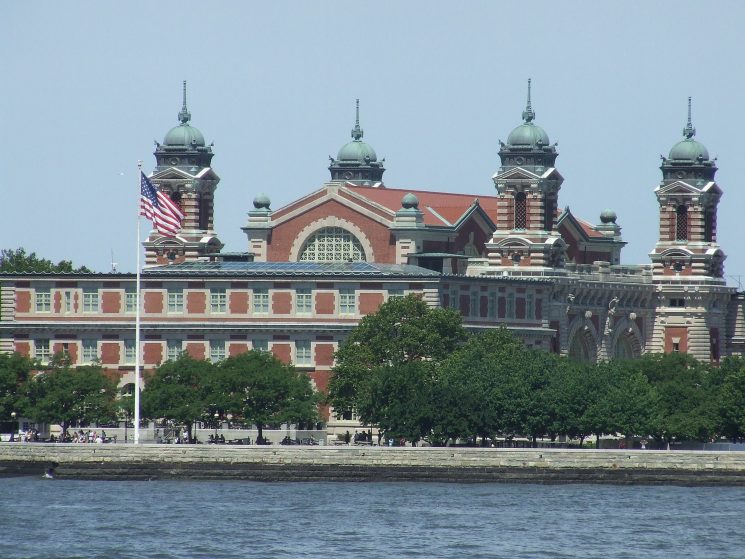 Ellis Island, New York City © Laslovarga/Wikimedia Commons
We are excited to announce that the winning school team in our OCR Moving Stories competition will win a trip to New York City in summer 2018.
We are delivering a competition with the OCR exam board on their new history GCSE, which contains units about Britain's migration history.
This is an exciting step for the revised curriculum. Teams of four students will focus on one or more aspects of their migration topic, and enter exhibition plans for how this could be displayed in a national migration museum to engage wide audiences. The deadline for all submissions is Friday 2 March 2018. A high-profile panel convened by MMP and OCR will judge the most inspiring and creative entries and announce the winners and at a final event in London in April 2018. A provisional date of Tuesday April 24 2018 has been set for this.
The winning team will have the opportunity to visit New York City as the prize. NYC is home to the inspiring museum on Ellis Island, and our friends at the Tenement Museum, so pupils will have the chance to learn about migration heritage, USA-style! There will also be an opportunity for sight-seeing, of course.
The teachers briefing pack is available here (please note that the file size is 43MB).
For more information, and to register your school (as soon as possible) please email our Head of Learning and Partnerships, Emily Miller at: emily@migrationmuseum.org
Good luck!