Event listing
Statelessness as Displacement in Situ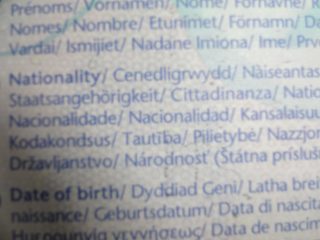 When
Jul 12, 2017 - Jul 12, 2017
Where
Migration Museum at The Workshop,
26 Lambeth High Street,
London, SE1 7AG
Summary
The Open University presents:
Statelessness as Displacement in Situ
12 July | 6pm–8pm | Free, registration essential
Migration Museum at the Workshop
26 Lambeth High Street, London, SE1 7AG
While statelessness is not a migratory status, it raises important questions for the meaning of displacement. In this session, we will talk about statelessness as displacement and look at what this means for our wider understanding of displacement, expulsion, and exclusion from States and international systems.
This is the second in a series of three public talks organised by The Open University looking at the question of how we think about migration. The series brings together academics and practitioners to engage with how the arts, politics and law represents the experiences of refugees and migrants.
Registration:
This is a free event, but registration via Eventbrite is essential.
Speakers:
Amal de Chickera, co-founder, Institute for Statelessness and Inclusion
Chris Nash, co-founder, European Network on Statelessness
Katja Swider, PhD candidate, University of Amsterdam
Tendayi Bloom, The Open University, UK
Other talks in this series:
Observing Displacement: Interrogating the Role of Art in the Politics of Displacement
21 June, 6pm–8pm at Migration Museum at The Workshop
Migrants at the Centre: Looking beyond Marginalisation and Exclusion
19 July (TBC), 6pm–8pm at Migration Museum at The Workshop