Distinguished friends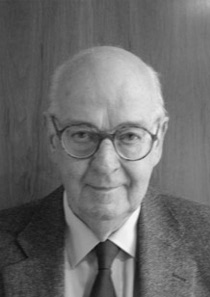 I think this is a really terrific idea.
Rt Hon Lord Steyn of Swaffield
Born in Cape Town in 1932, Lord Steyn studied law at the University of Stellenbosch before reading English as a Rhodes Scholar at University College, Oxford. He was called to the Bar in South Africa in 1958 and appointed senior counsel of the supreme court of South Africa in 1970.
As a result of his opposition to apartheid in his native South Africa, he settled in the UK in 1973, joining the English Bar and building a distinguished international commercial law practice. He took silk in 1979 and was appointed a High Court Judge in 1985, He was appointed a Lord Justice of Appeal in 1992 and was a Lord of Appeal in Ordinary between 1995 and 2005. As a Law Lord he achieved prominence for his liberal views and espousal of human rights. He was a fierce critic of Augusto Pinochet's claim to stand immune from prosecution and was openly critical of Camp X-ray at Guantanamo Bay. Whilst in practice and on the Bench, he chaired numerous legal and advisory committees, including the Bar's Race Relations Committee. Since his retirement, Lord Steyn has been chairman of the Takeover Appeal Board.
Lord Steyn holds honorary degrees from the University of East Anglia and Queen Mary College, University of London. He is an honorary fellow of University College, Oxford and of University College, London. A collection of his essays, Democracy Through Law, was published in 2004.