Distinguished friends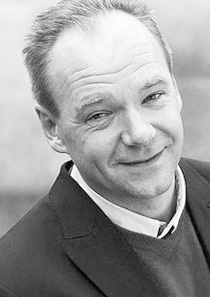 The Museum of Migration will be a great step towards communicating our national story – to understanding that our national DNA has been continually enriched by welcoming people from all around the world.
John O'Farrell
John O'Farrell's most recent novel The Man Who Forgot His Wife has just been optioned by CBS pictures. He has previously written three best-selling novels – The Best a Man Can Get, This Is Your Life and May Contain Nuts – which have been translated into over twenty-five languages. His non-fiction includes the political memoir Things Can Only Get Better and An Utterly Impartial History of Britain and three collections of his popular Guardian column.
As an award-winning comedy scriptwriter his name flashed past the end of such productions as Spitting Image, Murder Most Horrid, Chicken Run and a few shows he'd rather forget. He is the founder of the satirical website NewsBiscuit and
can occasionally be spotted on such TV shows as Grumpy Old Men, The Review Show and Have I Got News For You. His hobby is losing elections for the Labour Party.